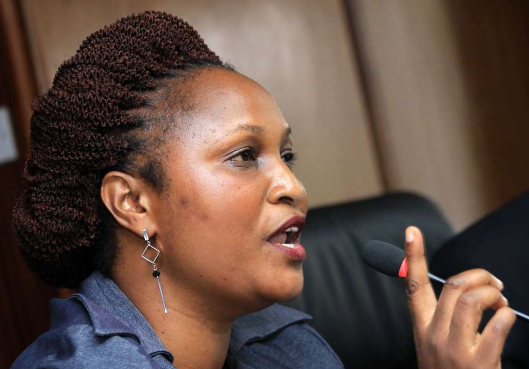 Anxiety has rocked the appointment of Ms. Ann Nderitu as the Registrar of political parties. This is after a Jubilee party official from Mombasa called for the suspension of her appointment.
According to a report by the Standard, Jubilee Party Mombasa County Secretary Mr. Patrick Kabundu, Nderitu's assignment as the political parties boss was unconstitutional.
In his argument, Kabundu who filed a petition before Justice Antony Murima called upon the High Court to quash Nderitu's appointment stating that the office was not independent.

He added that the Amendment Bill on the Political Parties Act 2016 brought more confusion and also instability in political parties across the country.
He also claimed that the Political Parties Act (2011) stipulated that the registrar ought to be appointed by a select committee, something that was not followed.
The select committee consists of a chair person who is nominated by the president, different nominees from the Law Society of Kenya, the IEBC, Institute of Certified Public Accountants and also two people from the Senate and National Assembly.
Content created and supplied by: Reliable_News (via Opera News )