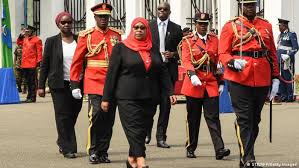 Tanzanian President Suluhu Hassan took over the mantle and became the first female president in Tanzania and At least the entire East and South African Region. This was after the demise of Dr Pombe Magufuli who passed on due to heart complications.
President Suluhu is on the receiving end from her critics who feel that she is inadequate and that they are not ready for a female president. She has been heard reminding them that, she is the president in the passed funeral proceeding while eulogizing Magufuli and giving her public address.
She actually has a greater task a head to ensure that there is emphasis on social economic and political developments which will go a head helping each and every Tanzanian citizen. The late President was a performer and in some occasions was referred to us a bulldozer or mister fix it. He fought corruption, improved economy of the country and above all education was provided to all affordably.
Being a woman president, she needs to maintain Magufuli's legacy and and come up with other mouth watering projects and workable ideas for the best of everyone. Her performance will Create or destroy Ambitions of many women who would wish to be leaders in in future.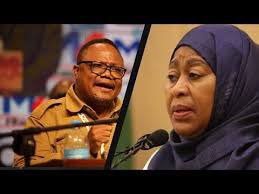 Create in the sense that, if Suluhu works well and people of Tanzania have her re-elected, African people will have confidence in women leadership. On the other hand she will destroy women ambitions if she underperform and no one will ever trust and have confidence in women leadership whether good or bad.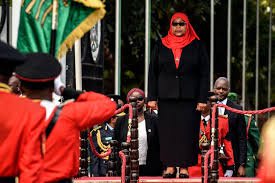 The closest rivals and opposition leaders such as Tundu Lissu will be waiting for her downfall and if she does that then Lissu will have an easy task come next General Elections and this will increase his chances to clinch this too most job in the Republic of Tanzania.
Content created and supplied by: DerrickLodeki (via Opera News )