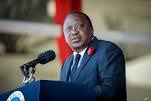 The president is expected to address the country today on Friday,March 26,as jubilee party Vice-chair leakes what Kenyans should get prepared for.
According to a report from one of the television stations,it has been confirmed that President Uhuru Kenyatta is set to address the nation today due to the increased covid-19 cases.
"President Uhuru Kenyatta is set to address the nation tommorow amid a surge in the covid-19 infections,"read the report.
David Murathe has also confirmed that the Press will be there to unveil to Kenyans about what they should be expecting from the president.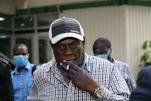 The main agenda of this address will be to talk about the need and importance of staying safe as well as tightening more the measures meant to reduce the spread of the covid-19.
The restrictions include a ban on huge public gatherings, nationwide nighttime curfew and the mask wearing while in public places.
The lapse of the above containment measures reaches as the country is in third wave of the pandemic.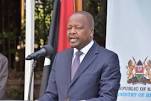 Minister Mutahi Kagwe announced on Wednesday that the country has officially entered into the third wave of the pandemic.
The president's address is also coming when the country is marking one year since the country announced the first corona case.
By Thursday, March 25,Kenya had recorded 111,185 cases with 1,899 death cases.
Content created and supplied by: Blassy (via Opera News )