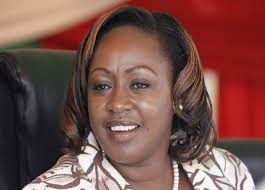 Sabina Chege has toned down compaigns for BBI lately to adhere to the government directive and the ministry of health guidelines to tone down on matters politics and gatherings. This was so the government can be able to control Covid-19 and avoid spreading it through gatherings. As a member of health committee she had to lead from the front.
Sabina Chege has also focused on women empowerment in Muranga to ensure that the people are aware of their rights. It's for this reasons that she has toned down on support for BBI.
However Sabina Chege is still a supporter of president Uhuru Kenyatta. She has still advocated for leaders from all corners of the country to respect president Uhuru Kenyatta and as well support him finish his BBI agenda.
Sabina Chege as well is a friend to deputy president William Ruto but it's not to mean that she supports his 2022 statehouse bid. She still is a supporter of president Uhuru Kenyatta and believes the handshake and BBI is the way to go.
Going into the referendum therefore we expect Sabina Chege to strongly support and heavily compaign for BBI. She is keen to cement president Uhuru Kenyatta legacy a reason she might heavily campaign for BBI given it's part of Uhuru Kenyatta agenda. It's however not to mean that she cannot support DP Ruto as in politics everything and anything is just possible and probable.
Content created and supplied by: Nyandu (via Opera News )