Kenyan popular recently created association on social media by the name Stingy Men Association of Kenya, has today woken Kenyans with surprise by their request letter to the President of Kenya Uhuru Kenyatta on total lockdown during the Valentine day that will be on 14th February 2021.
The association which already a batch and a stamp, wrote to the President of Kenya humbly requesting him for a total lockdown between 12th to 15th 2021.
They also request for closure of all chocolate shops, CFC supermarket, Java, night clubs and all gift shops. Below is the full letter from Stingy Men Association of Kenya.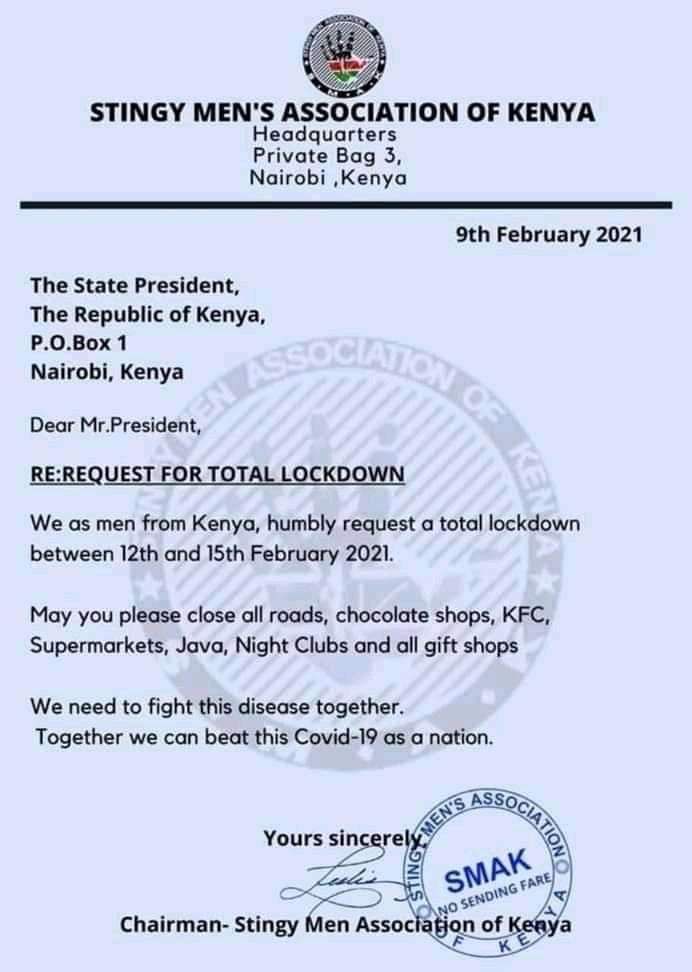 This comes after the minister of Health Mutahi Kagwe had already stated his opinion on the Valentine day. He said that a part from the appreciated to your lover, the other gift is, going for blood donation. If you have to choose between flowers and blood donation certificate, forfeit the flowers.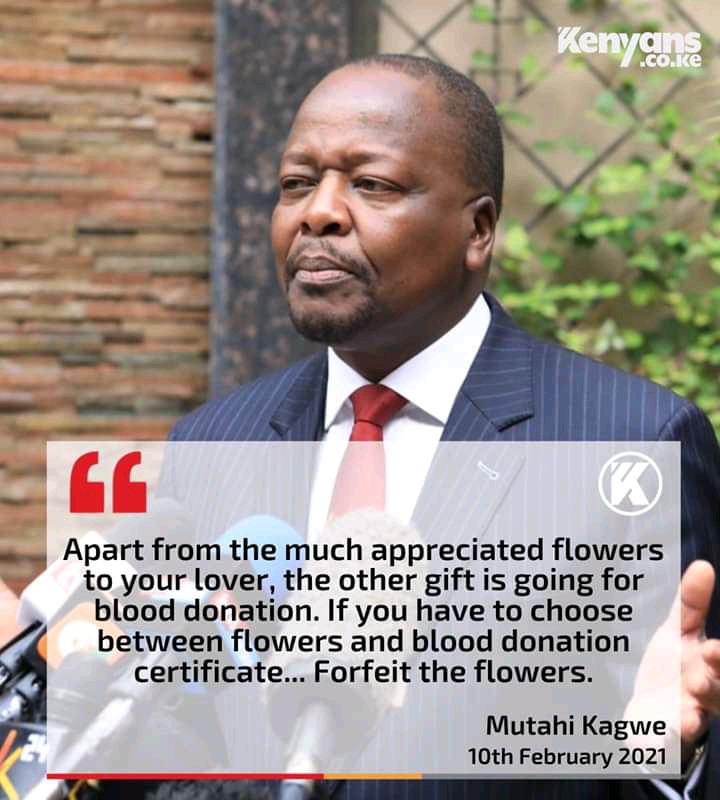 The Stingy Men Association of Kenya right now has over 700k followers in Instagram, YouTube and Facebook. And it is only less than 2 months old.
Content created and supplied by: Jonaobonyo (via Opera News )