Here is Where Kipchumba Murkomen Woes Started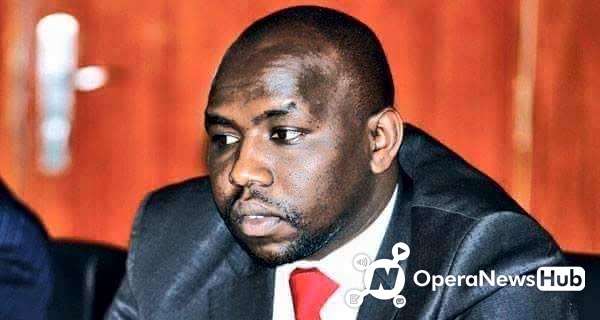 Former Majority Leader, Kipchumba Murkomen, is the man who must be feeling the pinch of Handshake.
March 9, 2018, President Uhuru Kenyatta and ODM leader Raila Odinga walked down the steps at the entrance of Harambee House in Nairobi, looked each other in the eye, embraced, smiled, turned to each other, shook hands and turned to the journalists. The whole nation was following the event live on most TVs " … as we fight ostensibly to save ourselves from each other the reality is we need to save our children from ourselves. My brother and myself have, therefore, come together today, to say this descend stops here. We refuse to allow our diversity to kill our nation, we refuse to be the leaders under whose watch Kenya slid into a failed nation," said Raila Odinga while ushering President Kenyatta to address the nation.
Then came His Excellence the President to address the nation. "I and my brother have agreed that starting today we will begin a process of bringing our people together, that we will begin a process of discussing what ails us and what creates divisions among our people. We look forward to the support of every single leader, every single Kenyan so that we can build together a united, harmonious, stable nation where no individual feels left out or behind. To me, this marks a new beginning for our country, a beginning in which we hope we shall march together as Kenyans," President Kenyatta.
After this great Handshake, Many leaders welcomed it including Dp Ruto and his close allies the likes of Kipchumba Murkomen.
Although DP Ruto embrace the deal, what has followed has clearly pointed to an individual unease with the deal.
The happenings between Raila and Uhuru has made Ruto feel he is being sidelined.
Kipchumba Murkomen, Ruto Ally, has in many occasion come out and critize the president for not including his deputy in decision making.
The BBI rallies however made Kipchumba Murkomen look like he is speaking on behalf of DP Ruto. In any Rally he attended, he would critize BBI saying that, BBI would not solve Kenyas problems "We were elected do that we can help solve issues of the public. Money was allocated to do so, therefore stop lying to Kenyans that the BBI, will solve the economy," Murkomen in one of BBI rallies
With such numerous sayings, it however did not satisfy the President and many have a belief that he is a sampling block to what the President thought would be an initiative to bring the Country Together.
Related News
Why Ruto Is Counting On These 5 Politicians To Become President In 2022
2020-07-05 12:10:30
Continue reading
Five Powerful Politicians Who Dumped Raila, Kalonzo to Join Ruto's 2022 Camp
2020-07-07 14:04:15
Continue reading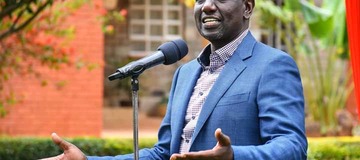 The Big Mistake From Uhuru and Raila That Will Make Ruto President 2022
2020-07-01 10:19:05
Continue reading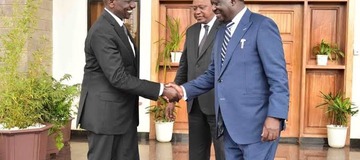 Why Raila Odinga Will Not Be Treated To A Grand Welcoming During His Return From Dubai
2020-07-12 12:37:06
Continue reading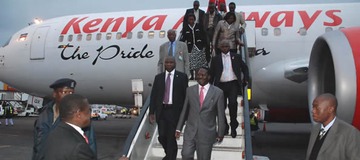 More Details on Mt Kenya Leaders' Meeting Revealed Amid Uhuru's Succession Debates, Dropping Ruto
2020-07-13 04:06:02
Continue reading
Uhuru's Blunder on Raila That Will Make Kikuyus Vote For Ruto in 2022
2020-07-04 11:46:44
Continue reading