Raila Odinga together with President Uhuru Kenyatta has been on the frontline enlightening Kenyans about the BBI Report, and it's benefits if passed into law amending the current constitution.
Today he had a very informative discussions of the feeling he got towards majority of Kenyans. Attached please find his full remarks as captured from his facebook post.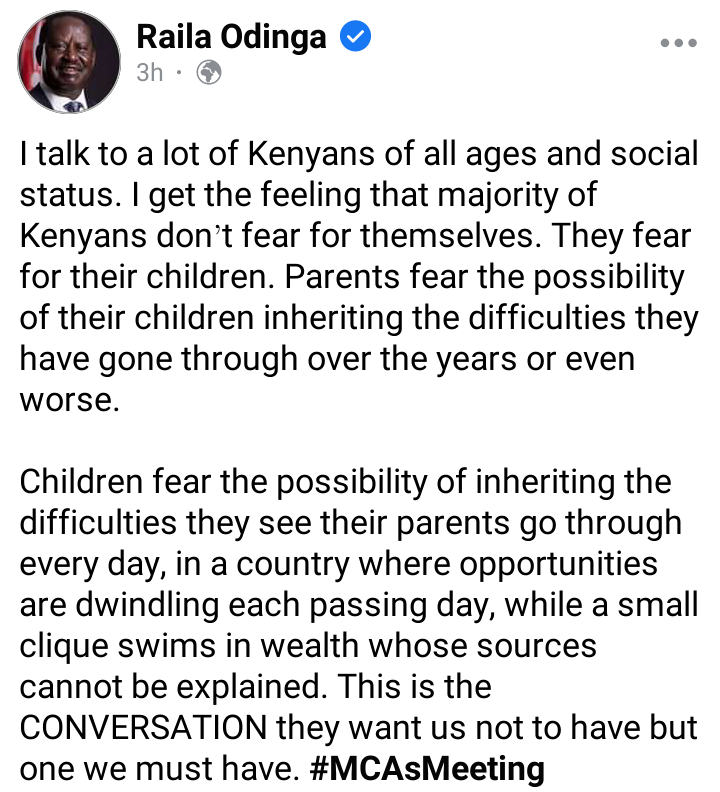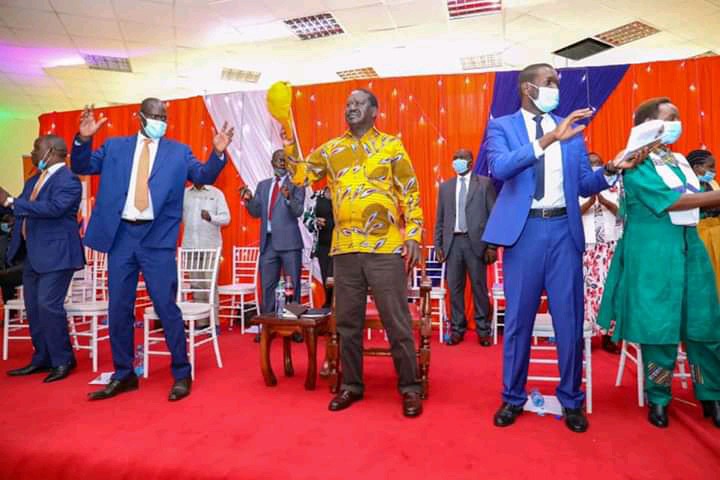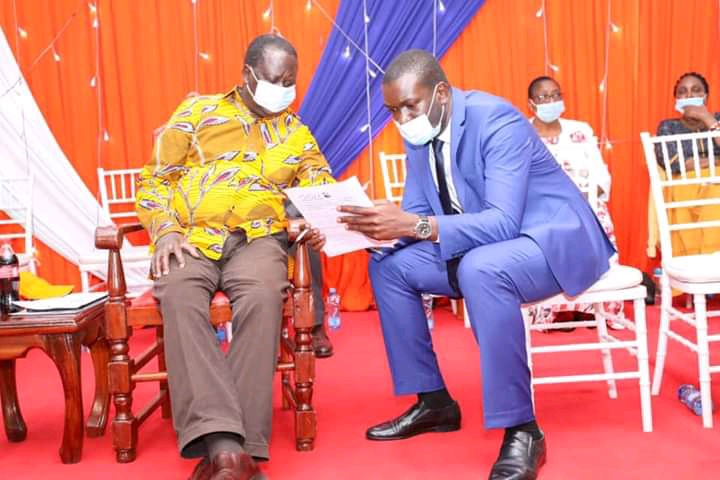 Picture for illustrative purpose.
This post attracted lots of reactions where different Kenyans gave different views and opinions as captured below.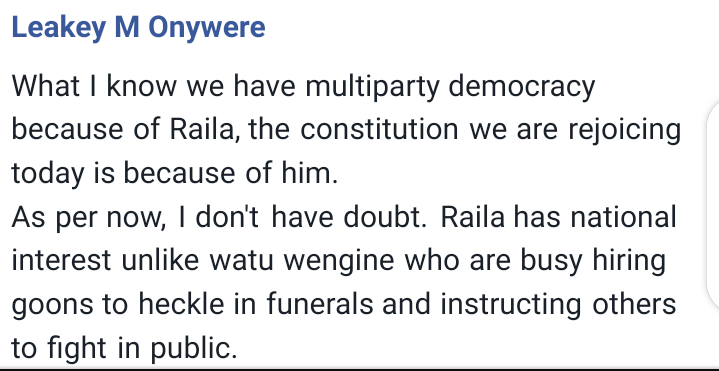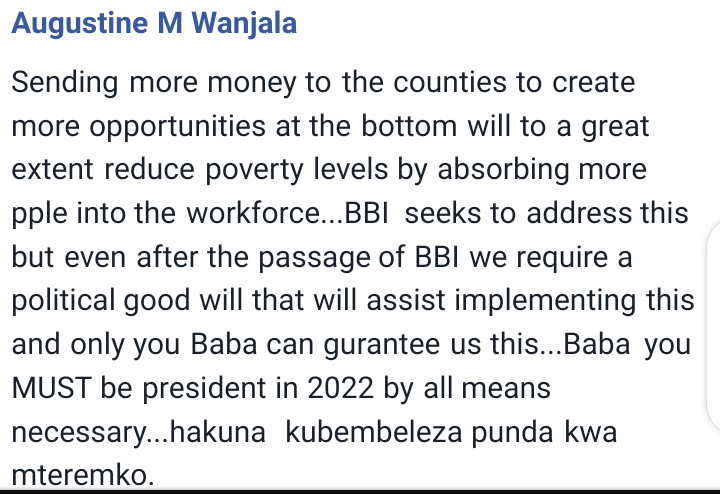 Picture for illustrative purpose.
*What I know we have multiparty democracy because of Raila, the constitution we are rejoicing today is because of him. As per now, I don't have doubt. Raila has national interest unlike others who are busy hiring goons to heckle in funerals and instructing others to fight in public.
*Sending more money to the counties to create more opportunities at the bottom, will to a great extent reduce poverty levels by absorbing more people into the workforce. BBI seeks to address this, but even after the passage of BBI we require a political good will that will assist implementing this. And only you Baba can gurantee us this. Baba you MUST be president in 2022 by all means necessary.
*Well articulated. There is fear of the unknown. Kenyans are frustrated and the future seems bleak. The haves despise the downtrodden. Our country is full of inequalities. Serious national conversation is needed.
Content created and supplied by: EdKam.News (via Opera News )