Ramogi Achieng Oneko was born in the year 1920 in Tieng'a village, Uyoma sub location in Bondo District. He was a Kenyan freedom fighter and a politician.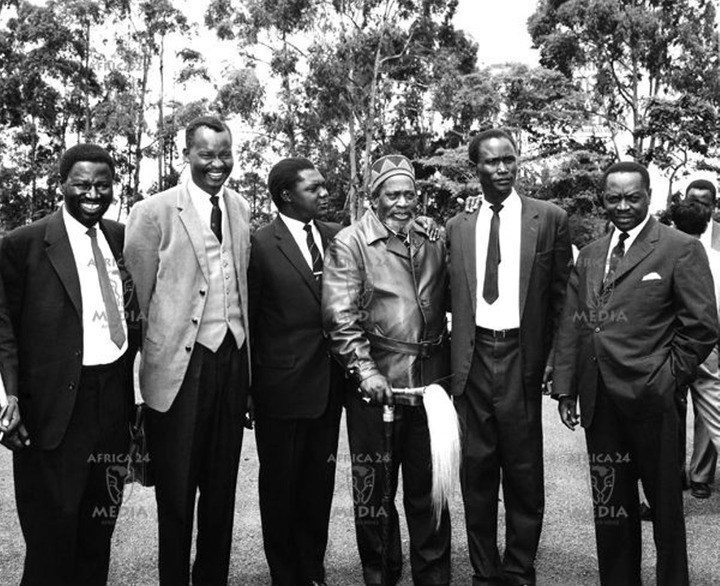 In Kenya, he is considered as a super national hero and he was a great ally of the first President Mzee Jomo Kenyatta's after having been jailed in Kapenguria together. Therefore, President Kenyatta as a reward appointed him as the first Information, Broadcasting and Tourism Minister.
He was described as a pioneer, a Kenyan newspaper editor, a freedom fighter, a controversial politician and a businessman. His penchant for neatness saw his friends nickname him Nyakech.
When Kenya got independence in 1963, the first parliamentary elections were held and Oneko was elected Member of Parliament Nakuru town constituency. That goes without saying that Achieng' Oneko was the first Nakuru Town Constituency MP.
He was also part of the famous Kapenguria 6 together with Jomo Kenyatta, Paul Ngei, Bildad Kaggia, Kungu Karumba and Fred Kubai.
He was arrested by the British colonial government on October 20, 1952 a bid to reward the comrades who spent 9 years alongside him, Mzee Jomo who soon appointed Oneko as Minister for Information, Broadcasting and Tourism.
After the trial, the six were taken to prison in Lakitaung to serve their sentence. Oneko spent a total of 15 years behind bars during his rocky time in public service.
He died of a heart attack on June 9, 2007
Content created and supplied by: Faithmusyoka (via Opera News )