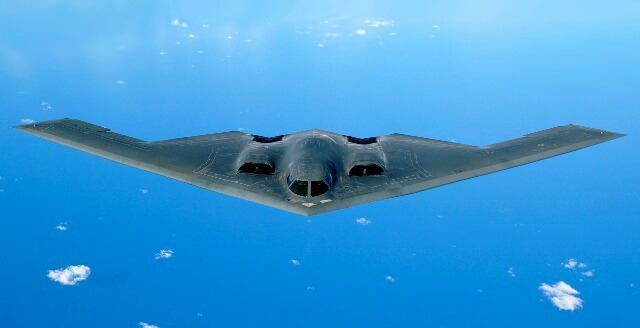 A B-2 bomber in flight. (Source: courtesy.)
An electromagnetic pulse (EMP), also known as transient electromagnetic disturbance, is a short burst of electromagnetic energy. Electromagnetic pulse weapons are mostly used to damage electronic equipments in the battlefield such as those found in communication devices, fighter aircrafts and even air defenses.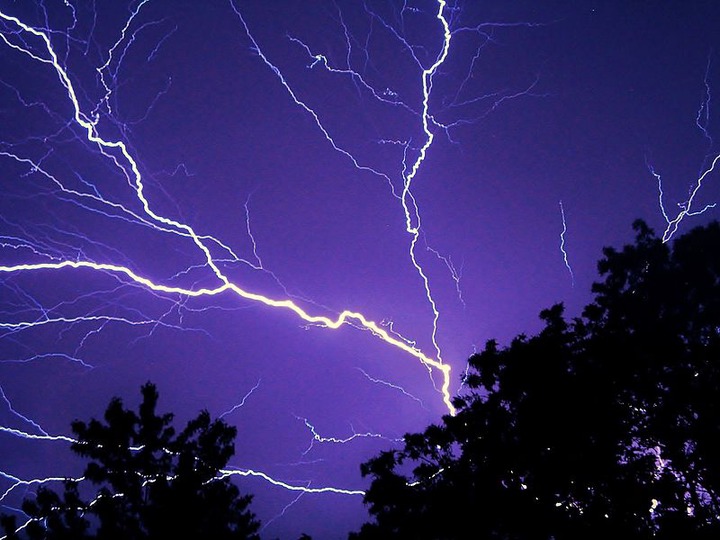 A lightning is an example of electrostatic discharge.
A powerful EMP such as a lightning strike can damage building and also the outer structures of aeroplanes.
Some countries have developed weapons, which can deliver a very high energy electromagnetic pulse.
Such powerful EMPs can corrupt the data stored in computer hard disk drives.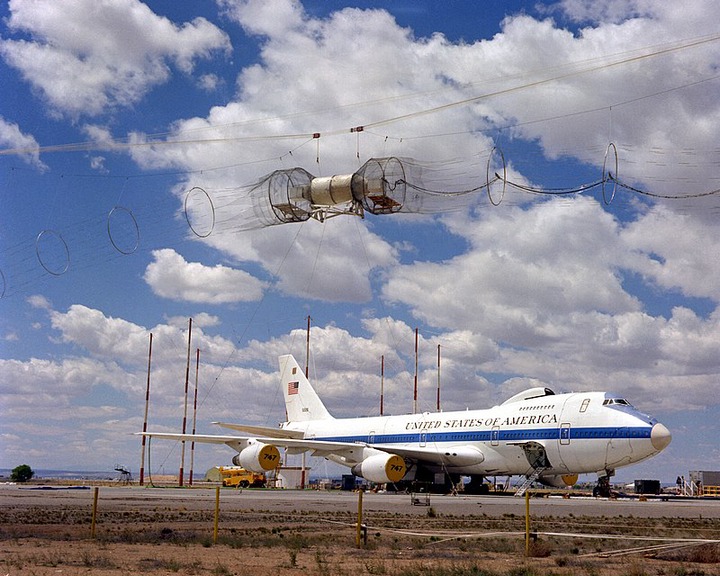 An EMP simulator above a Boeing-E4 aircraft.
The US Air Force, released a statement saying, " We are looking for ways to better protect our B-2 Spirit bombers from a future electromagnetic pulse attack."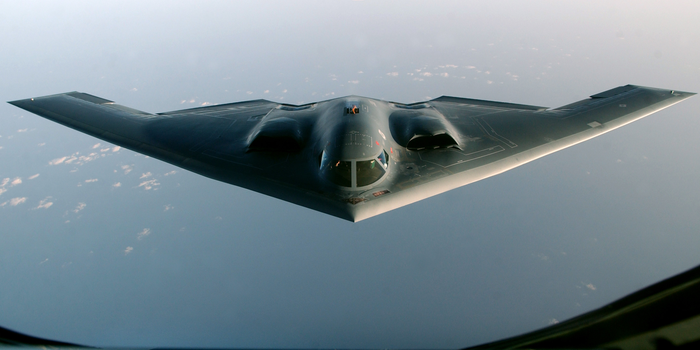 A B-2 Spirit bomber. (Source: courtesy.)
The B-2 Spirit, is a heavy strategic stealth bomber whose purpose is to penetrate deep into an area with a dense layer of air defense systems.
This bomber had its first flight on 17 July 1989 and was introduced into service on 1 January 1997.
The B-2 Spirit can carry both conventional and thermonuclear weapons.

An MK-82 guided bomb. (Source: courtesy.)
It can carry up to 80 guided bombs weighing 230 kg each or 16 B83 nuclear bombs weighing 1,100 kg each.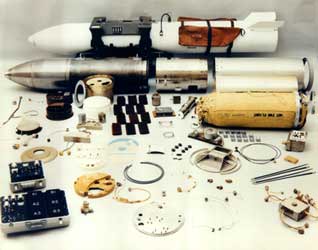 A B83 nuclear bomb. The most powerful nuclear bomb in the US nuclear arsenal. It has a yield of 1.2 megatons.(Source: courtesy.)
A total number of B-2 Spirit bombers ever built stands at 21. They were built between 1987 to 2000.
It cost the US government $ 929 million for a single B-2 Spirit. That amount is inclusive of the cost of spare parts, equipment, retrofitting and software support.
The B-2 Spirit saw combat for the first time during the Kosovo war of 1999 where it dropped conventional, non nuclear bombs.
It has also been used in wars in Iraq, Afghanistan and Libya.
Content created and supplied by: Ledward (via Opera News )