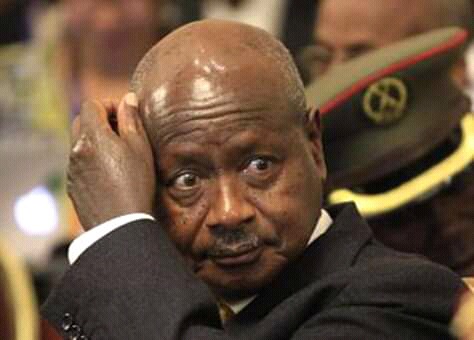 President Yoweri Kaguta`s administration has been poked holes for allowing the European and other foreign investors to take away the rich resources meant for the Ugandan citizens.
While addressing the public through NTV Uganda, a section of parliamentarian asserted that the elected leaders under the leadership of President Museveni, has been benefiting from their resources with other foreigners, a sentiment that has paved way for a heated debate amongst Ugandans.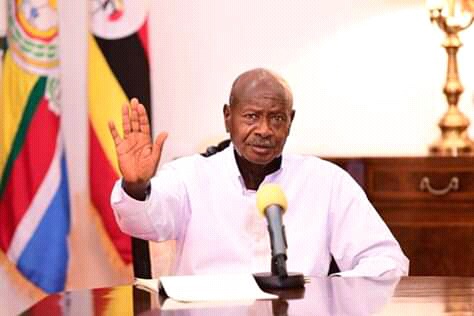 NTV Uganda further confirmed through the eye of one Frank Walusimbi that the State has not benefited from the resources being exported to other countries by the foreigner deconstructing the poor administration for encouraging such a vice.
The Former Presidential Candidate Joseph Kabuleta, said that Ugandans have the rights to be the first beneficiaries of their rich land and not a few political leaders and foreigners.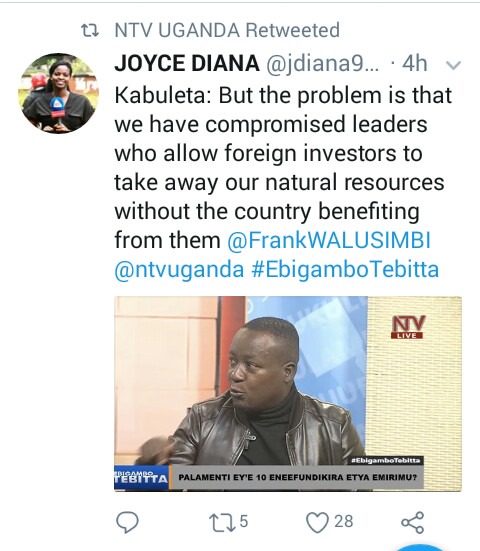 "But the problem is that we have compromised leaders who allow foreign investors to take away our national resources without the country benefiting from them," he said.
On his end, Gyaviira confirmed that it was the role of the citizens to come out and speak as well as creating polices that will protect their resources in the face of a failed government.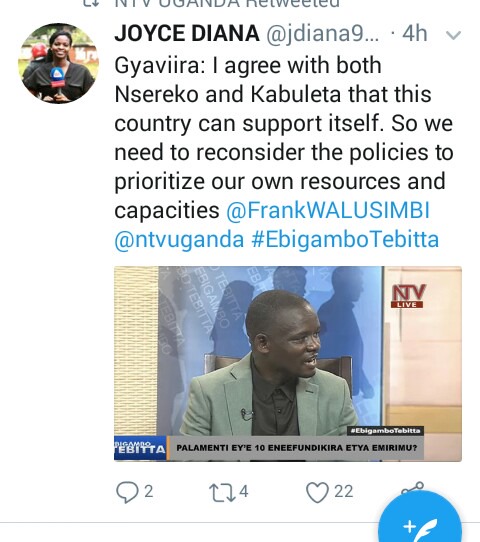 "I agree with both Nsereko and Kabuleta that this country can support itself. So we need to reconsider the policies to prioritize our own resources and capacities," he noted.
They further argued out that President Museveni has everything at his advantage in Uganda, adding that, the citizens' rights should be protected since they are struggling to pay taxes to a government that has no heart for them.
Content created and supplied by: Emmanuel-Wamalwa (via Opera News )