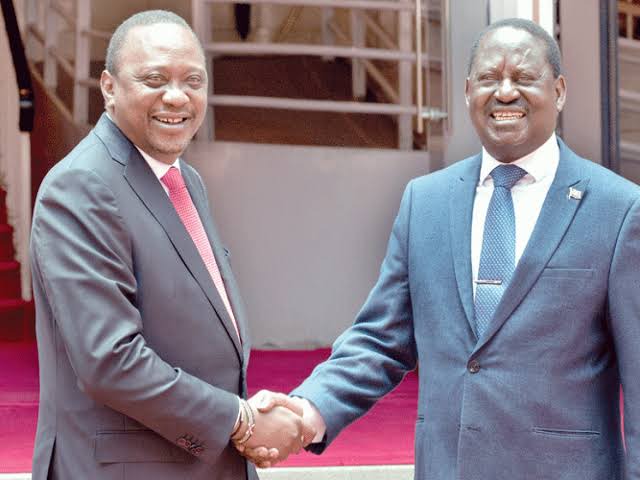 Uhuru Kenyatta is running government smoothly courtesy of the handshake and BBI. He already has lost control of majority jubilee MPs who have instead focused on supporting DP Ruto 2022 Statehouse ambitious. Already jubilee is divided with majority MPs supporting DP Ruto 2022 Statehouse bid.
Its for this reason that president Uhuru Kenyatta might find it extremely difficult to run government if ODM and Raila Odinga bolts out of the handshake. All indications is that ODM is ready and willing to chart its new political course.
Recently ODM hit the government hard through a statement that was read by secretary general Edwin Sifuna. They accused jubilee government of making the life of Kenyans a living hell or a small hell through their hiking of prices to basic commodities. They took an issue with the increase oil prices. This is already an indicater that ODM was ready to get back to its normal opposition politics.
As well Uhuru Kenyatta has nobody to defend government like DP Ruto used to defend jubilee sometimes back. It's the handshake that's now nearing collapse that has seen Uhuru Kenyatta fail to deliver on his election pledges that he promised the people Kenya.
Uhuru Kenyatta should therefore be careful not to allow Raila Odinga desert him as that will gravely affect his development record in his remaining term in office. He should ensure he follows Raila Odinga orders in whatever side he moves and if he asks him to jump he should only ask how high or jump before Raila Odinga speaks.
Content created and supplied by: Kalausipower (via Opera News )