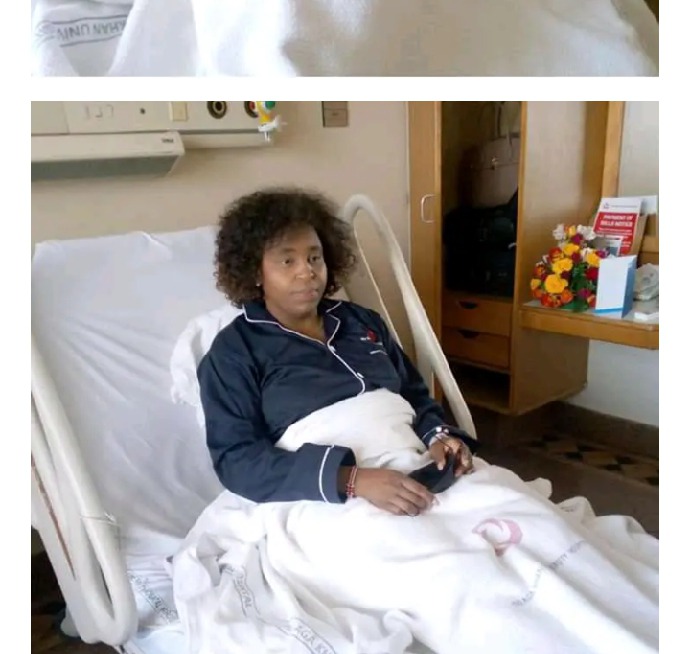 Coming together in the time of need is the best medicine than all the medicine inthe hospital. Because when you join hand everything become possible.
Its a norm in Kenya for politicians to join hand when one is celebrating or needing helping hand, even when they don't see eye to eye.
Today marked the first Anniversary for Baba Moi since he died. And Leaders across the country marked his anniversary.
However, The deputy governor of Nyeri Dr. Caroline Karugu could not join because she is lying sick in hospital bed. Though she is sick in bed, she didnt forgot to wish him to rest in peace. And in her facebook account she wrote,
Baba Moi One year On...
It's one year since you left us. While one year would seem like a long time for many, for us WATOTO WA NYAYO,it seem shorter than a new york minute.
Today I reminisce my younger days as I lay on a hospital bed indisposed but hopeful and in high spirits. Even though I will not make it to your memorial, in my heart and the hearts of many you remain truly dear. Continue resting in peace BABA MOI."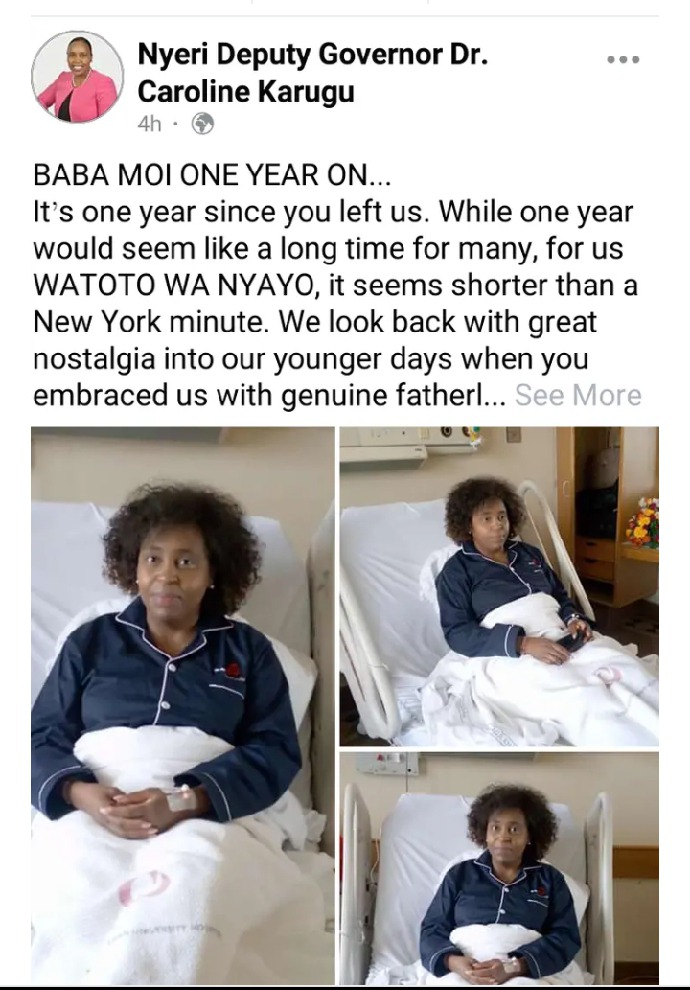 We are too wishing her quick recorvery in Jesus name that she may heal to continue with work given to her.
Content created and supplied by: LizzyMama (via Opera News )