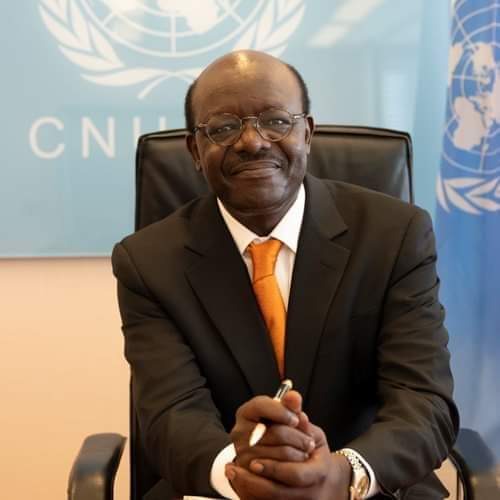 Kenyans have reacted after former UNACTAD secretary general Dr Mukhisa Kituyi heldo a meeting with the opposition leader Raila Odinga. 
Through his official Facebook page Kituyi wrote "Great unraveling. I will economically fix and polish this nation," Dr Mukhisa Kituyi said. 
Dr Kituyi recently resigned as UNACTAD secretary general and has declaeed his interest for the country's top seat.
It's only time that will tell what the two leaders are up to OK ahead of the 2022 general elections.
Here are some of their comments.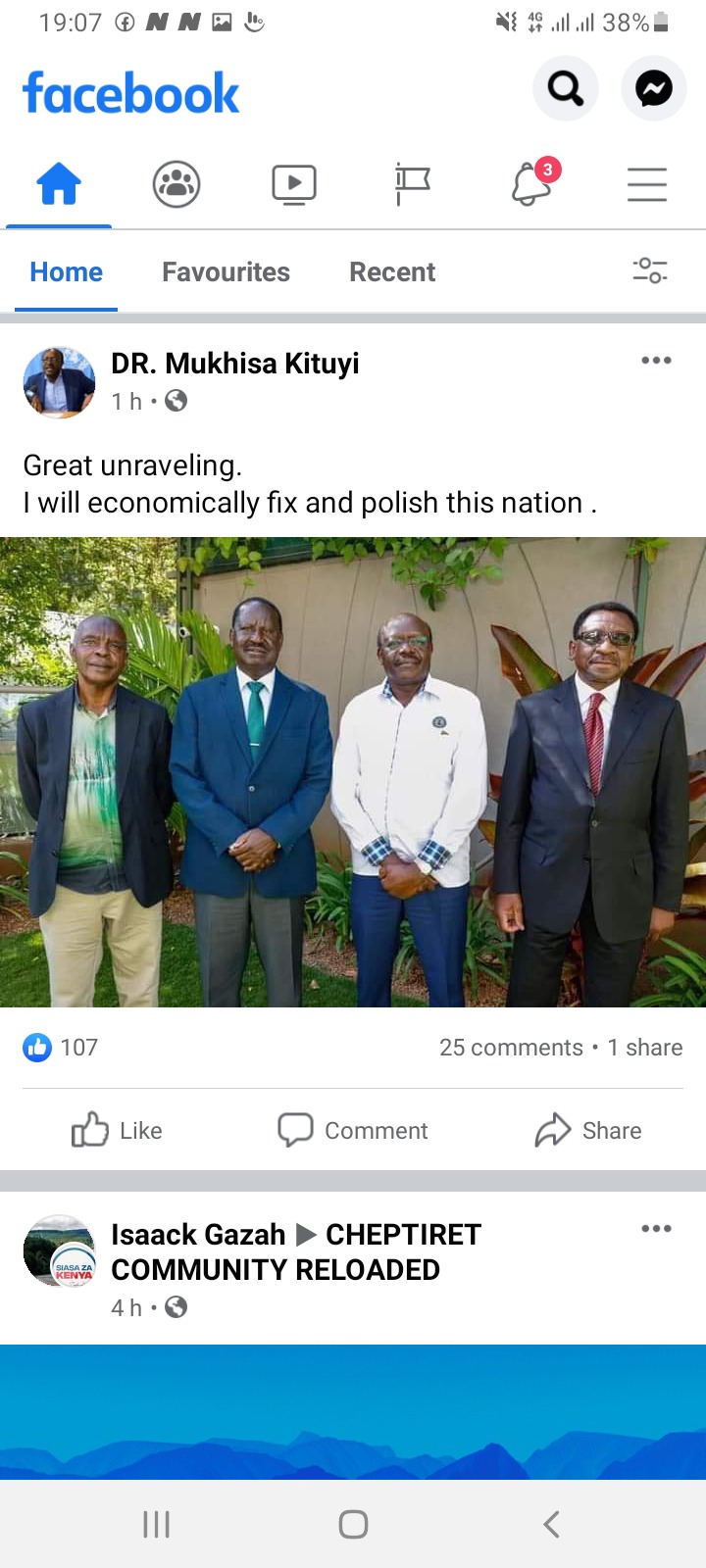 TK Kibe says "Undoubtedly Dr.Mukhisa Kituyi you're an embodiment of masterpiece and a new generation of decent,intelligent,refined and compassionate citizen of this country...at one time as trade and industrialization minister you brought so much dignity and prestige to our nation. Kenyans can not forget you sir.
We're eternally grateful to God to have you grace our generation and we shall be happy to see you as our president come 2022,"
Feed Chesibe wrote "Consolidate Luhyas. Bring Wetangula and Musalia under your umbrella ☔. You will have started off with 2.8m votes in Western. It's achievable,"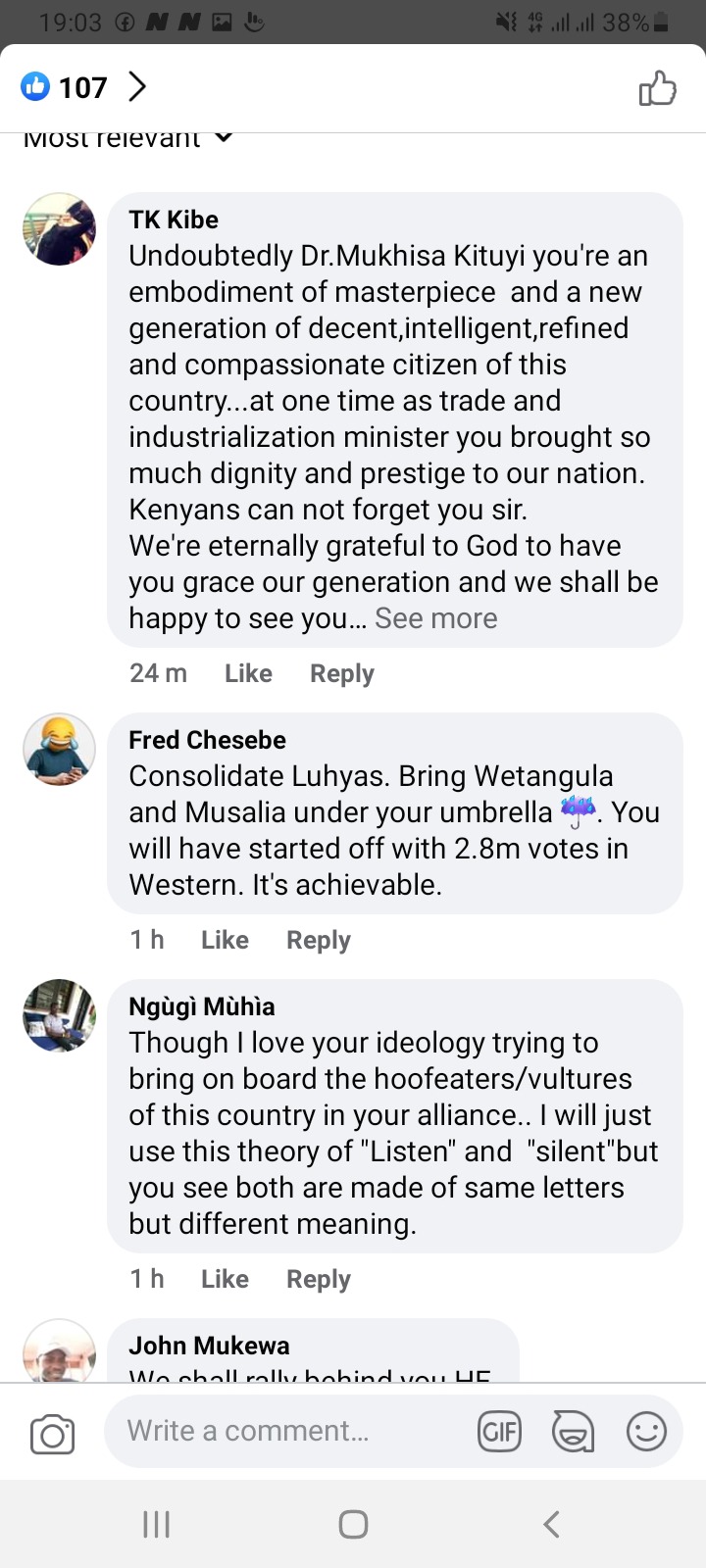 Ngugi Muhia says "Though I love your ideology trying to bring on board the hoofeaters/vultures of this country in your alliance.. I will just use this theory of "Listen" and "silent"but you see both are made of same letters but different meaning.,"
Sk Lenguiya wrote "You have good plans and a vision but unfortunately Kenyans don't want honest and sincere leaders, wanasema hii kitu haupati ng'o,"
Mdarisi Joel says "Don't take this as a big joke but put it to account.remember Raila hajasema he will vie for president so this is very tricky,"
Content created and supplied by: ElvanisRonoh (via Opera News )