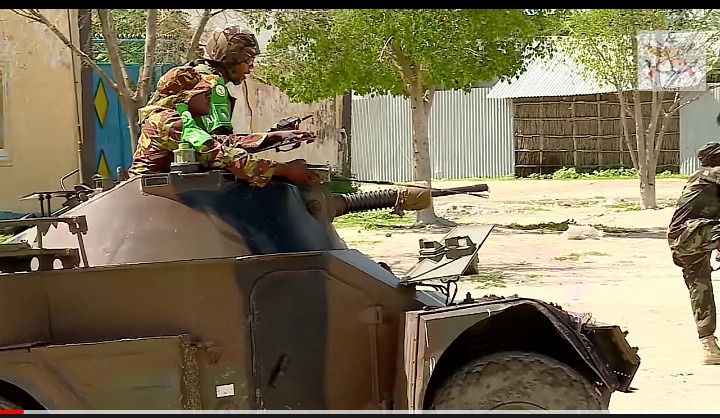 The Kenya Defence Forces is a capable force that continues to liberate insecure areas and endure the dividends of peace are achieved.
While in the line of duty, improvised explosive devices present a challenge which the security forces encounter. However, with every challenge comes a solution and an opportunity and greater resolve to make things right. Progress has been greatly made to mitigate IEDs . The Kenya Defence forces Soldiers have refused to be derailed. Patrols and successive missions have continued to be carried out.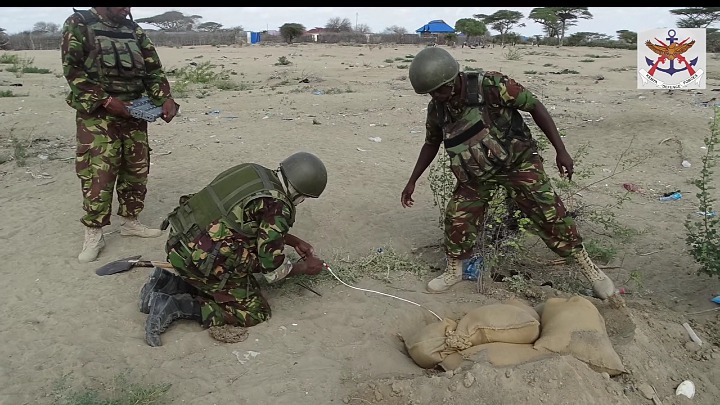 Tales of triumph for soldiers gives motivation to the men on ground for duty and also the fresh incoming soldiers to take duties at heart upon commissioning. The wheel of a KDF soldier remains high in the quest for peace in the region and beyond.
In case of injury in the battlefield, casualty evacuation process takes place swiftly and timely. Dome may be airlifted to the Defence Memorial hospital for professional treatment where the soldiers. Not only under go physical treatment but also psychological therapy. The hard training the soldiers undergo make them able to undertake the hard tasks on the ground in maintaining and protecting the sovereignty of our country.
Content created and supplied by: RetlaWalter (via Opera News )