Thomas Joseph Odhiambo Mboya was born on 15 August 1930 in Kilima Mbogo, near the town of Thika, in what was called the White Highlands of Kenya.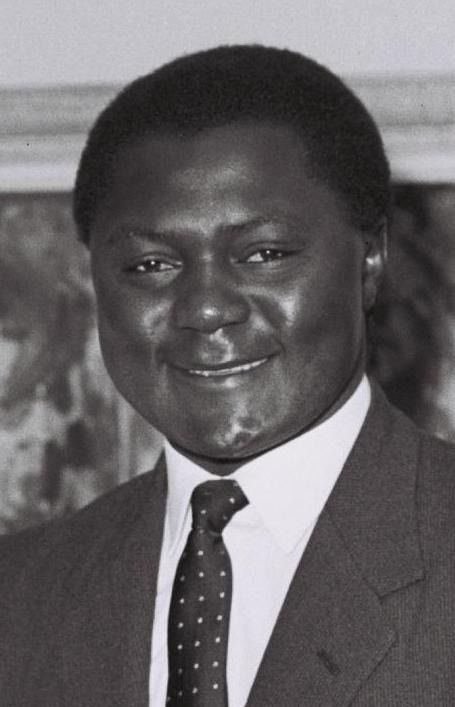 He was one of the founding fathers of the Republic of Kenya who was at the forefront of the push for constitutional reforms to grant Kenya independence. He had just secured the release of Jomo Kenyatta from his prison sentence in Kapenguria.
The political wonderboy was so popular both locally and internationally.
In the year 1962, it was a busy schedule, Mboya found some time to wed the love of his life, Pamela Odede. The event dubbed the 'wedding of the year' and true to that, it lived up to all the hype.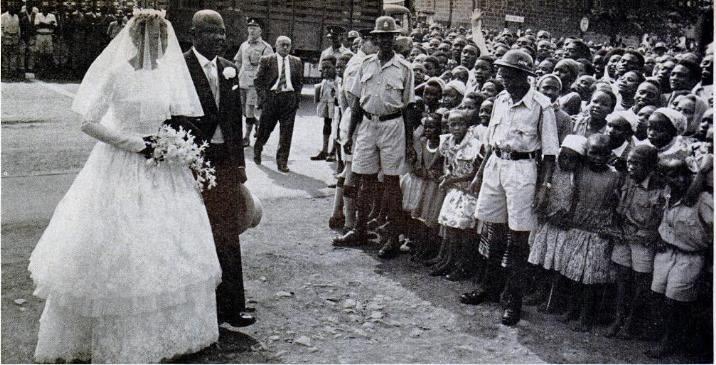 The newlyweds cut the multi tiered wedding cake. On the right, Bruce McKenzie gives a speech in honor of the newlyweds. Bruce McKenzie was widely believed to have been Ugandan President's Idi Amin's retaliation for McKenzie's role in the Entebbe Raid.
On the other hand, the Presiding Bishop was Archbishop J.J Macarthy.
Mboya, who was 32 at the time, was named Africa's most eligible bachelor while Pamela was 10 years younger.
Mboya's best man was Charles Njonjo, then crown counsel who later became Attorney General of Independent Kenya. The other groomsmen were Omolo Agar and Peter Otieno.
Tanzanian Prime minister Mzee Julius Nyerere, Kenyatta, colonial governor Sir Patrick Renison and his wife and Pope John XXIII were in attendance.
After the wedding, Mboya took his wife for a 10 day honeymoon in Tel Aviv, Israel and then jetted to London for the second Lancaster House Conference.
Mboya retained the portfolio as Minister for Economic Planning and Development until his death when he was gunned down at Moi Avenue.
Content created and supplied by: Faithmusyoka (via Opera News )