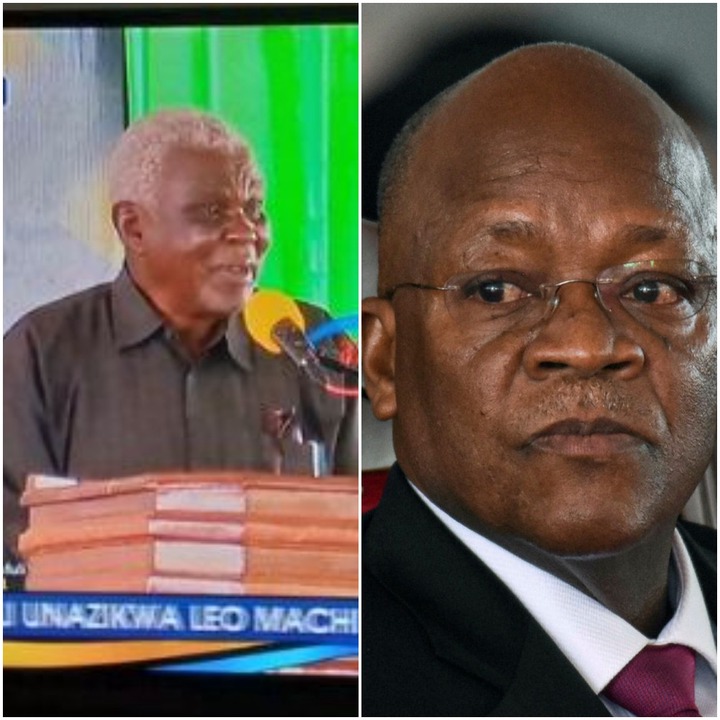 An elderly man from late President John Pombe Magufuli's Chato village plunged mourners into laughter while on the podium.
The elderly man who talked on behalf of Chato elders gave a long story, starting from how Magufuli had promised to make Chato a province among other promises
He went further and praised President Samia Suluhu Hassan before he asked her to complete what Magufuli promised them
The elderly man said women never fail in anything, even when their husbands pass away, women are known for managing the family to prosperity, terming it as an indication President Samia will manage it.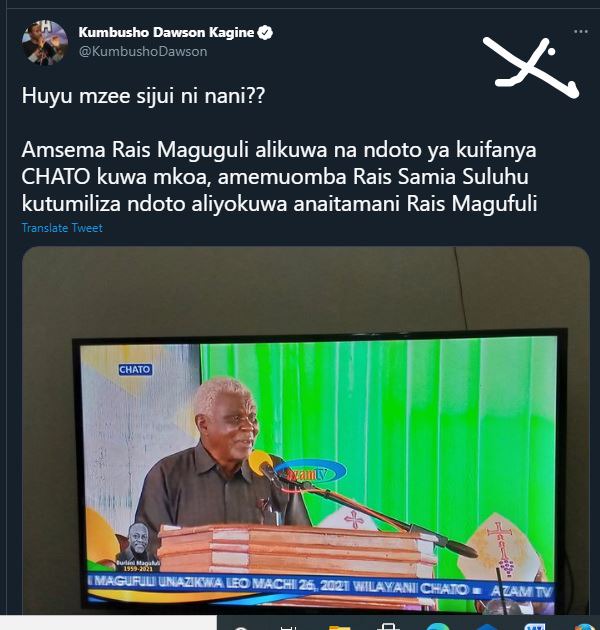 However, the elderly man plunged the audience into laughter including President Samia, when he was given a written note, asking him to shorten his long speech
"Wamenistopisha," he said before the audience broke into laughter. It was expected for him to shorten the story without telling the audience about it.
On social media, Tanzanians have also picked issues with his call to have Chato as a province. Tanzanians have taken to social media to say the following: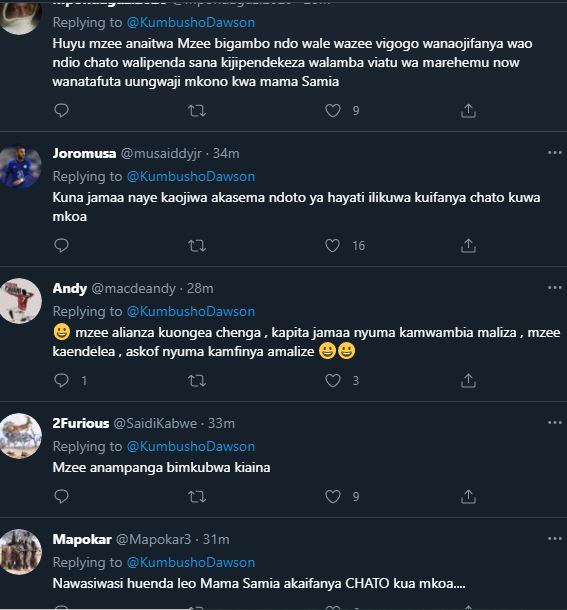 @mpondaguzi2020: Huyu mzee anaitwa Mzee bigambo ndo wale wazee vigogo wanaojifanya wao ndio chato walipenda sana kijipendekeza walamba viatu wa marehemu now wanatafuta uungwaji mkono kwa mama Samia
@macdeandy: mzee alianza kuongea chenga , kapita jamaa nyuma kamwambia maliza , mzee kaendelea , askof nyuma kamfinya amalize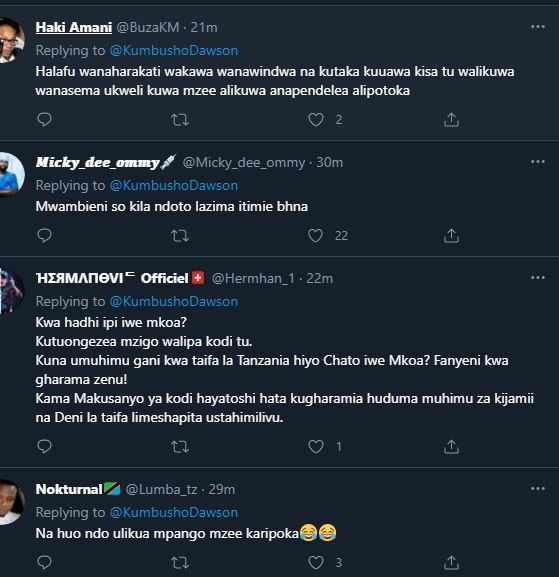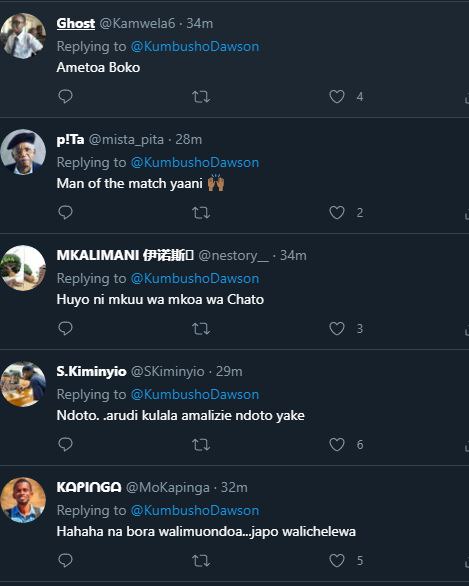 Content created and supplied by: pmeja (via Opera News )