President Uhuru Kenyatta finally bowed to pressure from The Members Of County Assemblies on their request for a car loan, In a consultative meeting held at Sagana state lodge between the president and members of county assemblies drawn from the entire Mount Kenya region, the president promised to okay the MCAs the car loan.
the Salaries remuneration commission SRC would later approve the loan as a grant without delay, this was seen as a way of wooing the members of county assemblies to pass the Building Bridges Initiative Bill which is the county assemblies for debating.
Just Yesterday the taxman Kenya Revenue Authority disclosed that they will tax the 2million car grant at 30%, The mcas have now protested the move arguing that the taxation will reduce the tax to an amount that will not be adequate for them to buy a vehicle of good quality. They now want the president to intervene and exempt them from paying the 30% tax.
Should the state through the Kenya Revenue Authority go ahead and tax the Mca's car grants, some who have not endorsed the Building Bridges Initiative will obviously shoot it down.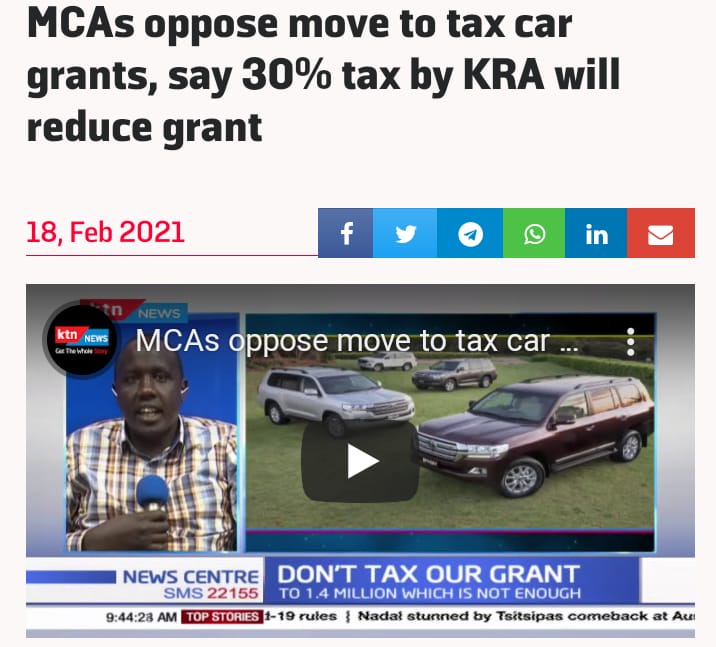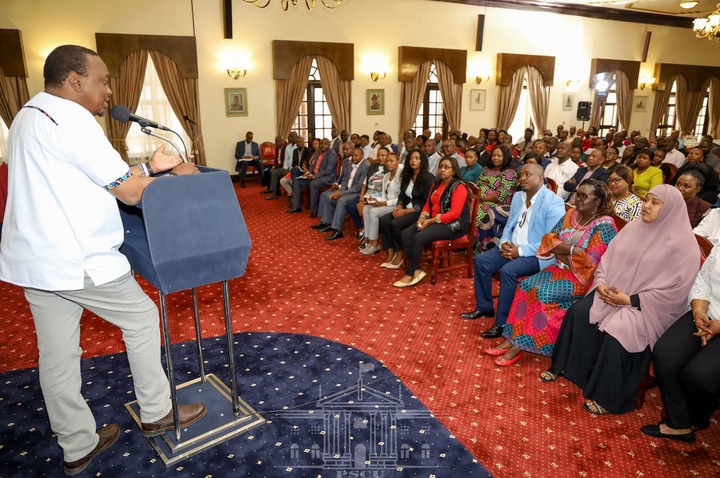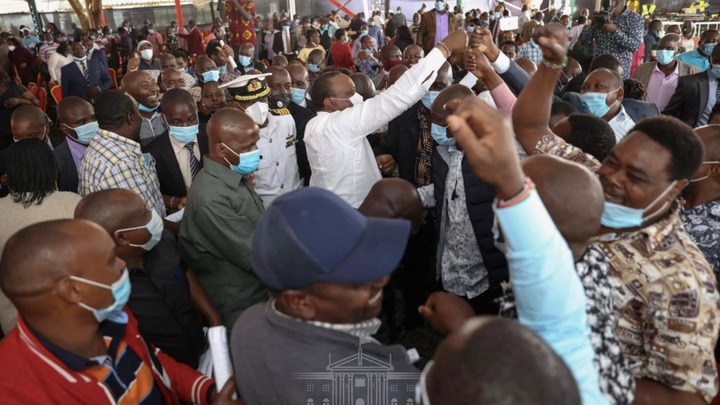 Content created and supplied by: instantNewsKe (via Opera News )