The building Bridges Initiative (BBI) received some bad news today after a panel of High Court judges moved to stop the process. Lawyer Ahmednasir has now come to speak on the move.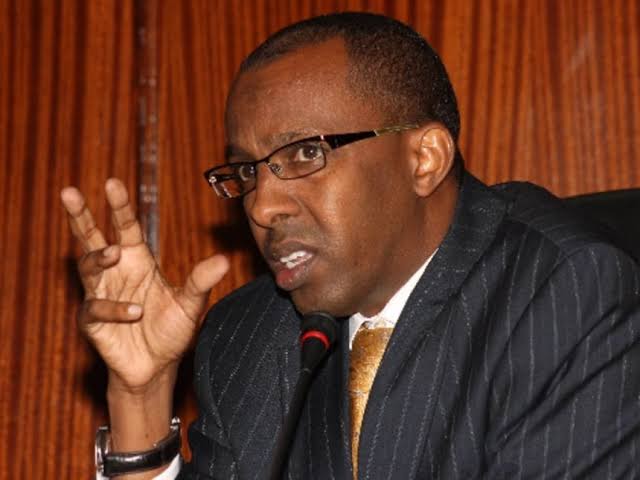 The BBI process which has been dabbed as "Reggae" buy it's Supporters has been the core of the existence of the handshake between President Uhuru Kenyatta and the Opposition Leader, Raila Odinga. However, it is not clear on whether or not the President shall bow to the order by the court and pause the movement.
Ahmednasir Abdullahi is a Senior Counsel lawyer in Nairobi who has been an opposer of the document, and allied to the deputy President, William Ruto's stand on the process.
According to him, the order by the brings more confusion as this is not the first order but rather second one on the same document. Ahmednasir wondered whether the High Court could be around the BBI or rather going to kill the constitutional amendment bill.
"By issuing the second injunctive order stopping parliament and the President from moving forward with BBI till judgment is delivered in the 8 consolidated cases, is the High Court around bbi and going for the kill?" Asked Ahmednasir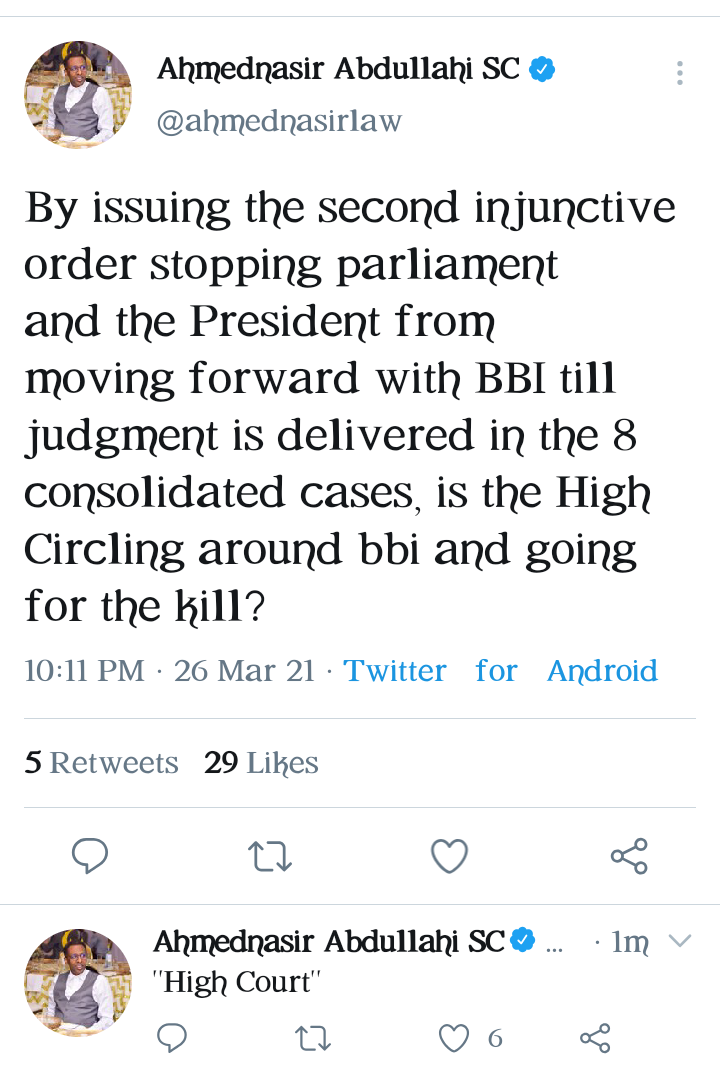 It should be remembered that Lawyer Ahmednasir has been one of the fearless critics of the BBI with the opinion that the document has come in bad timing.
Content created and supplied by: Wilson_Nganga (via Opera News )