Today the former ODM candidate Paul posho has took to the social media account his photo while weeding his fruit plantations. In the post honourable applauded food as one of the key essentials.The honourable Paul posho was among the key leaders in matungu who rallied behind the UDA party candidate honourable Alex Lanya Wamukoya.In his post honourable Paul posho was weeding his farm a rare moment ,where by people are used to him in politics.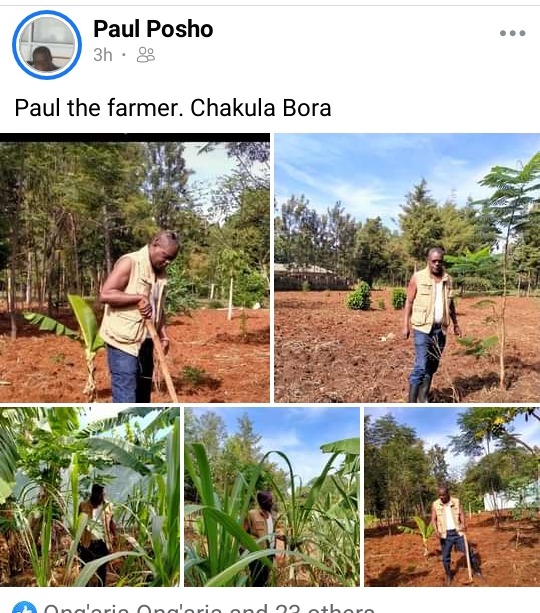 Most people are known him for his persuasive language during campaigns. His post on importance of food where by he is serving as example might be surprising to .Honourable Paul posho has been in the race for matungu cconstituency in 2013 and 2017.During 2020 By-Election,He stepped down in support of the UDA party candidate honourable Alex Lanya Wamukoya .
In 2013 he became second for the parliamentary in a hotly contested Election where he was beaten honourable David Were. In 2017,He became 5th after decamping ODM party on basis of being bias.He ended up vying as an independent candidate.So today's post might be special one,This because its out of politics.
Content created and supplied by: Mashinama (via Opera News )