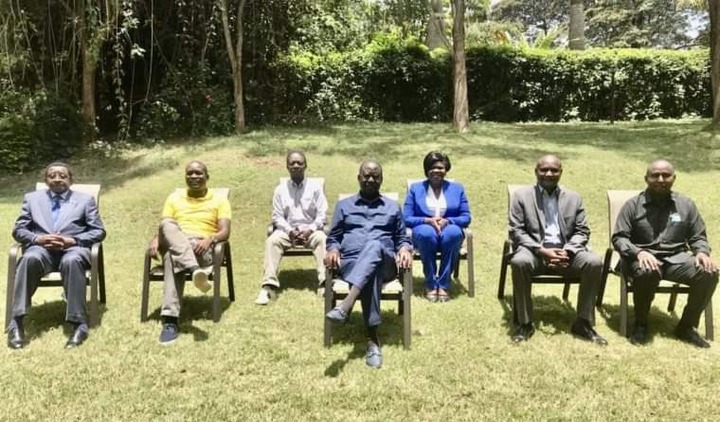 It has been a tough time for BBI and Raila since the ODM leader was reported contracted the covid-19 virus. After testing negative for covid-19 Raila have embarked on BBI agendas .Yesterday he meet the ODM leader to discussed over the claimed sinking BBI report.
Their have been many claims that the relationship between Raila and his handshake counterpart HE Raila was not good, and even some ODM legislatures claiming that their was a looming betrayal from Uhuru over the handshake and BBI.
The two handshake counterparts had not clearly come out to confirm the same. The latest phone call from Uhuru seems to have changed the tune on the relationship. It have been long since we have had from Uhuru and Rail a concerning their relation.
Today it have come to our surprise that the two leader HE. Uhuru and former prime minister have this morning filmed together in the city inspecting some NMS projected. Many Kenyans are surprised to see the two top players in BBI report spending together today.
The two are the only top leader present at the green park project .Uhuru is seemingly going to make a legacy of uniting Kenya after was in past event Uhuru have made with almost all top leaders and part leader latest being the coastal leader.
Raila has not yet made it clear if he is going to vie for the presidential seat, and was waiting for the BBI bill to be passed,and after the latest covid-19 directive from the president to ban all gathering was seen as a down fall in the BBI report ,that was to determine the move of the former prime minister Raila Odinga.
It this meeting a change of tune in the BBI?
Content created and supplied by: wanjaladavy (via Opera News )