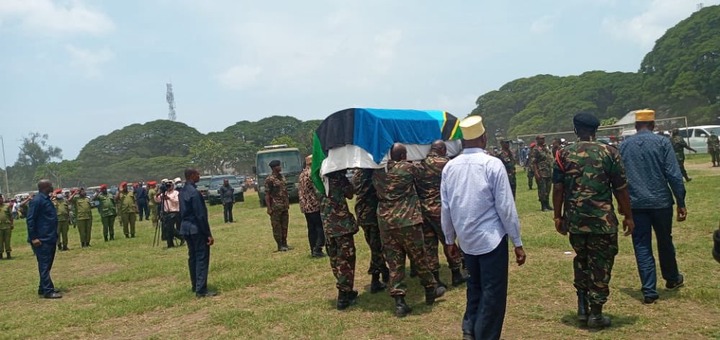 The first Vice President of Zanzibar Dr Maalim Seif Sharif Hamad who allegedly succumbed to COVID-19 on Wednesday was buried today.
He is among the latest prominent people said to have succumbed to COVID-19 in Tanzania since the year 2021 started.
While it is in the public domain that the former Vice President succumbed to COVID-19, his burial was a different story.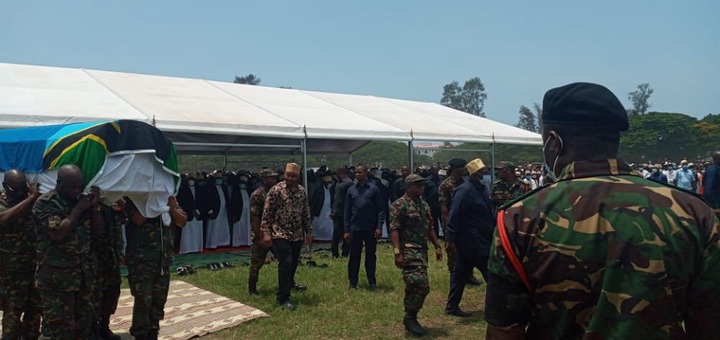 It should be noted that burials of those who succumb to COVID-19 are treated differently, starting from having a limited number of people at the funeral, to proper handling of the body.
The case was the opposite in Tanzania, thousands of people ignored the social distancing rule by flocking at a venue where his burial service was held.
Only a few people were wearing face masks.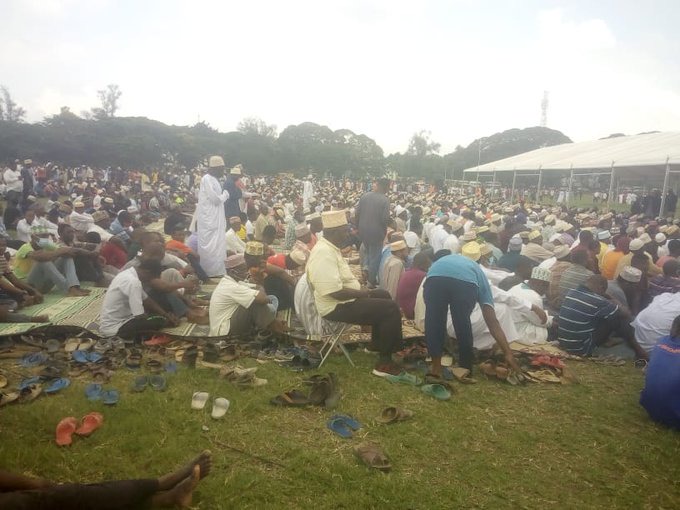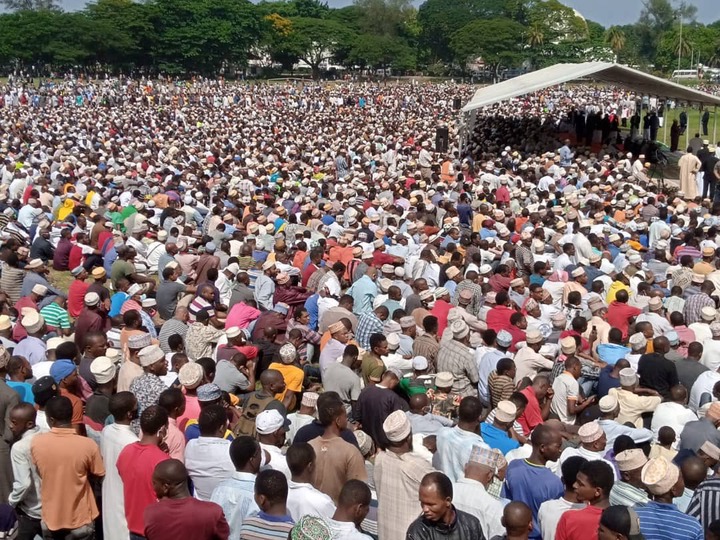 His body was transported by the military from Dar es Salaam where he passed on to Zanzabar using military choppers.
The military commanders were seen handling the deceased's coffin without observing COVID-19 measures. None of the soldiers was putting on a face mask, nor any other PPEs.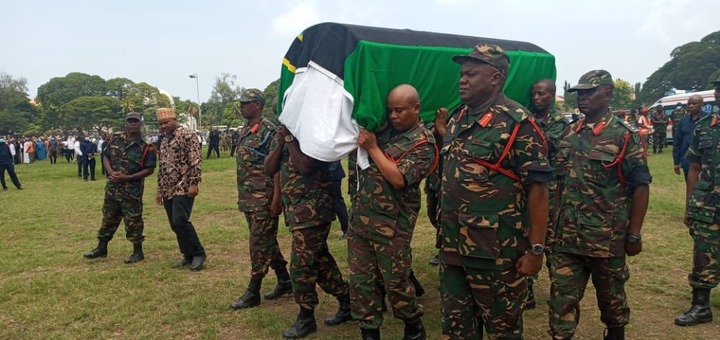 Click here to watch the video.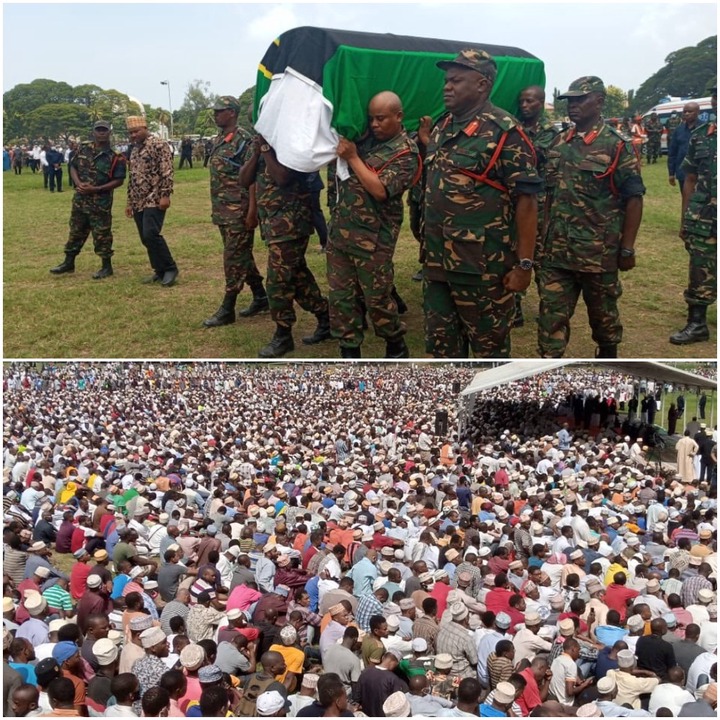 Content created and supplied by: pmeja (via Opera News )