WHAT IS YOUR LEGACY IN THOSE 18 YEARS AS A PUBLIC OFFICER? 
The apparent struggle by some bloggers to forcibly hype Hon James Orengo's political legacy borders on the ridiculous.
There are elders in greater Ugenya and Siaya who chuckle in amusement when they read these desperate pieces by uninformed bloggers. 
In the public sphere, a lasting political legacy is supposed to mean bestowing tangible material benefit to the next generation and truth be said, not many in Siaya agree that Senator Orengo has bestowedanything impactful or worth remembering. A lasting legacy is automatically carried forward by those you impacted and it is something that is simply not susceptible to historical obliteration.
A lasting legacy is all about the actions one takes during their time in public office and the way those actions affect how people remember them. A development oriented leader will be seen mentoring and inspiring others. That leader will most definitely advocate for increased opportunities for young people, and probably champion all round empowerment whilst remaining committed to doing good to his neighbours and the community. Its not just about hijacking County government funded projects and claim them to be your own. There are witnesses to these developments. 
So if you find that a leader wants to repeatedly remind the public about their legacy, then something is terribly amiss. Perhaps the legacy does not exist. 
Had Orengo utilised his public service wisely to institute sustainable development he would be a hands down favourite for any position he wants in 2022. But as things stand, sadly, that is not the case.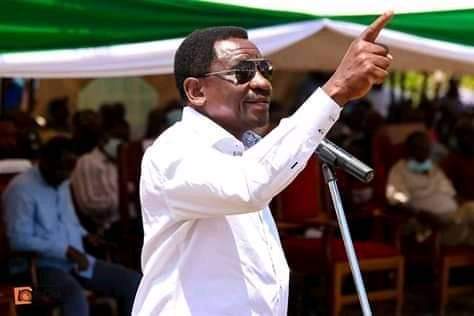 Content created and supplied by: EmbracingChange (via Opera News )