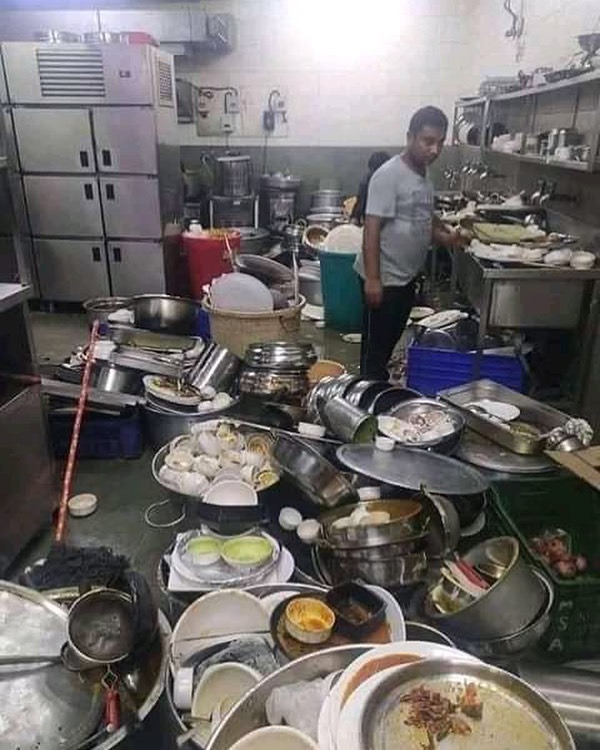 /Photo Courtesy
Despite a bazillion of heartbreaking cases revolving around human rights violations on immigrant workers in Arabian countries, Kenya has maintained a record of being one of the countries that feeds Arabian Nations with domestic workers on a yearly basis.
However, not so many workers who depart Kenya for Arabia in search for greener pastures have a rough picture of what awaits them in the Islamic Nations full of solitude.
A Kenyan woman who identifies herself as Pauline has taken to social media to open up on the kind of hell they are made to go through in the hands of unforgiving Arab employers.
Pauline consciously narrates that they sometimes wash multitudes of utensils for a whole night. An oduors task that sometimes forces them to shed tears.
She reveals that the situation usually becomes more worse in Ramadan season and other Islamic festivities where utensils can pile until they're left with nothing to say but they don't have an option. Work has to be done.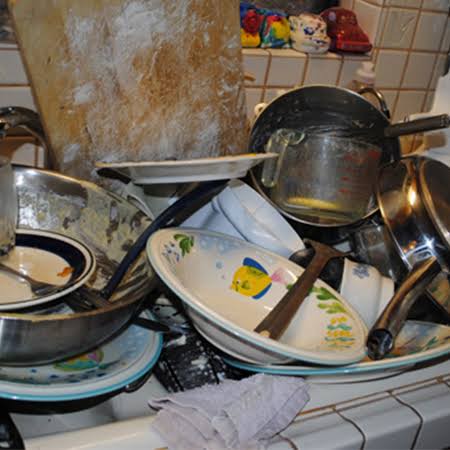 She also admits that deep poverty lines in her family cannot allow her back to the country for she has to fend for her kids and siblings.
Pauline however promises that once he has stabilized her financial reserves, she will quietly jet back into the country and venture into business to sustain her family for the years to come.
Her honest revelations is arguably the situation being experienced by majority of our sons and daughters in far away countries. Let's pray for them.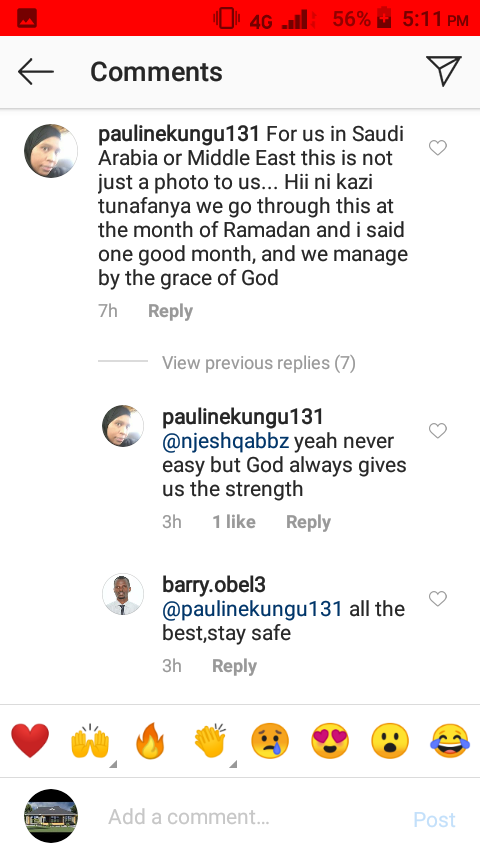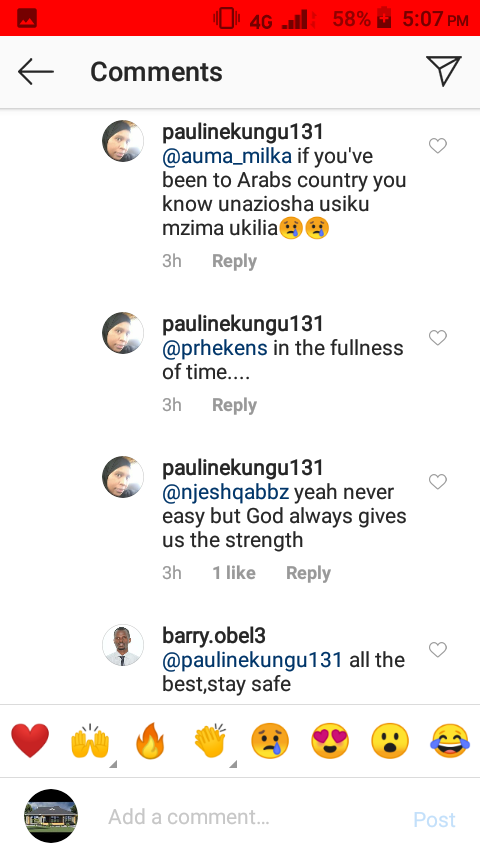 Content created and supplied by: Isaac_Adungo (via Opera News )