Today, the president held an important meeting at state house in the company of a lot of important leaders. As usual, the deputy is expected to attend but instead he wasn't around. According to reports, he wasn't invited to the meeting and this could be because they are not in good terms with the president.
This was posted by Oliver mathenge and on his post he wrote, "It is emerging that Deputy President William Ruto was not invited to the meeting at State House where President Uhuru Kenyatta was hosting senior members of the Executive to discuss Big 4 agenda and Vision 2030. https://t.co/JitIXtRvHQ'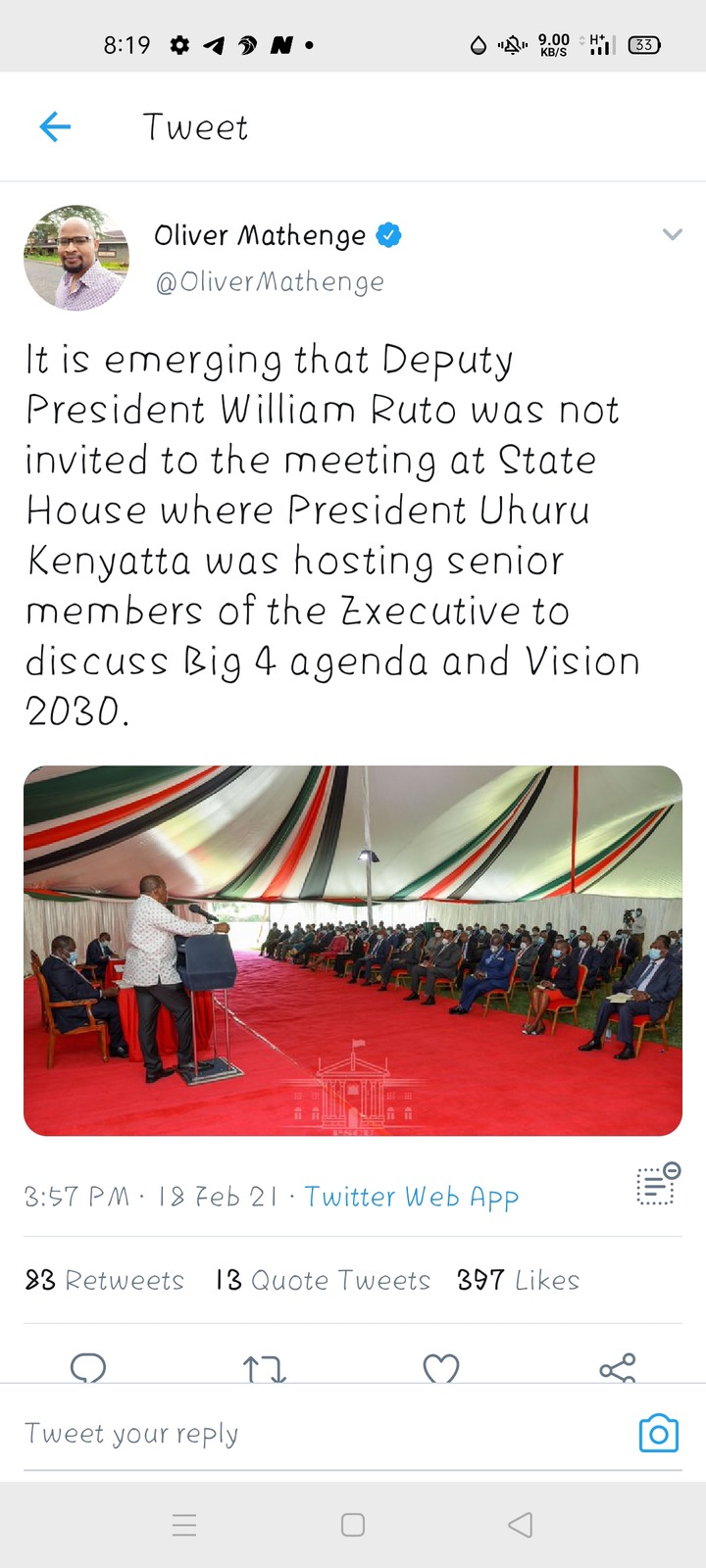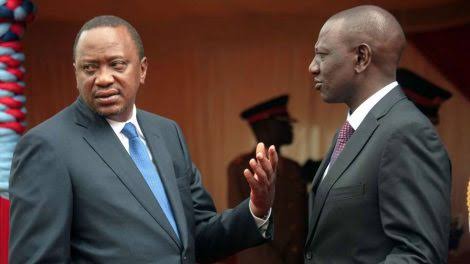 Here are some of the comments:
Ms: Munaonea mtu wangu sana. Maybe ako na stomach issues and he took a day off.
Wacha anipee kakitu, I am blocking you two 😂😂
Moses: It's normal and we're used to it. I guess the meeting was called after he shouted about. Leadership is very hard to understand that, it's not about having power but how you behave with it that matters.
Y ratzz: If it is sidelining him, it's a primitive since they didn't discuss anything that he won't know about. After BBI, you will see the political realignment where even the CS' will make the move boldly. MPs will shift in droves. He will be sidelined in a very awful manner.
Mom: N why should he be invited while he is running his own govt? You hear MPs say they are supporting DP, supporting him over what,to do what,while we only have 1govt under UK,and he's a deputy.For heavenly sake,DP did all these to himself!
Duncan: To discuss Big 4 agenda and Vision 2030 18months to the end of his presidency amekuwa wapi 8 years. He discarded vision 2030 blue print when he got to power doesnt he think its too late now
Richard: Why should He be invited. He in a campaign season. He can't Help achieve or implement any of the government policies .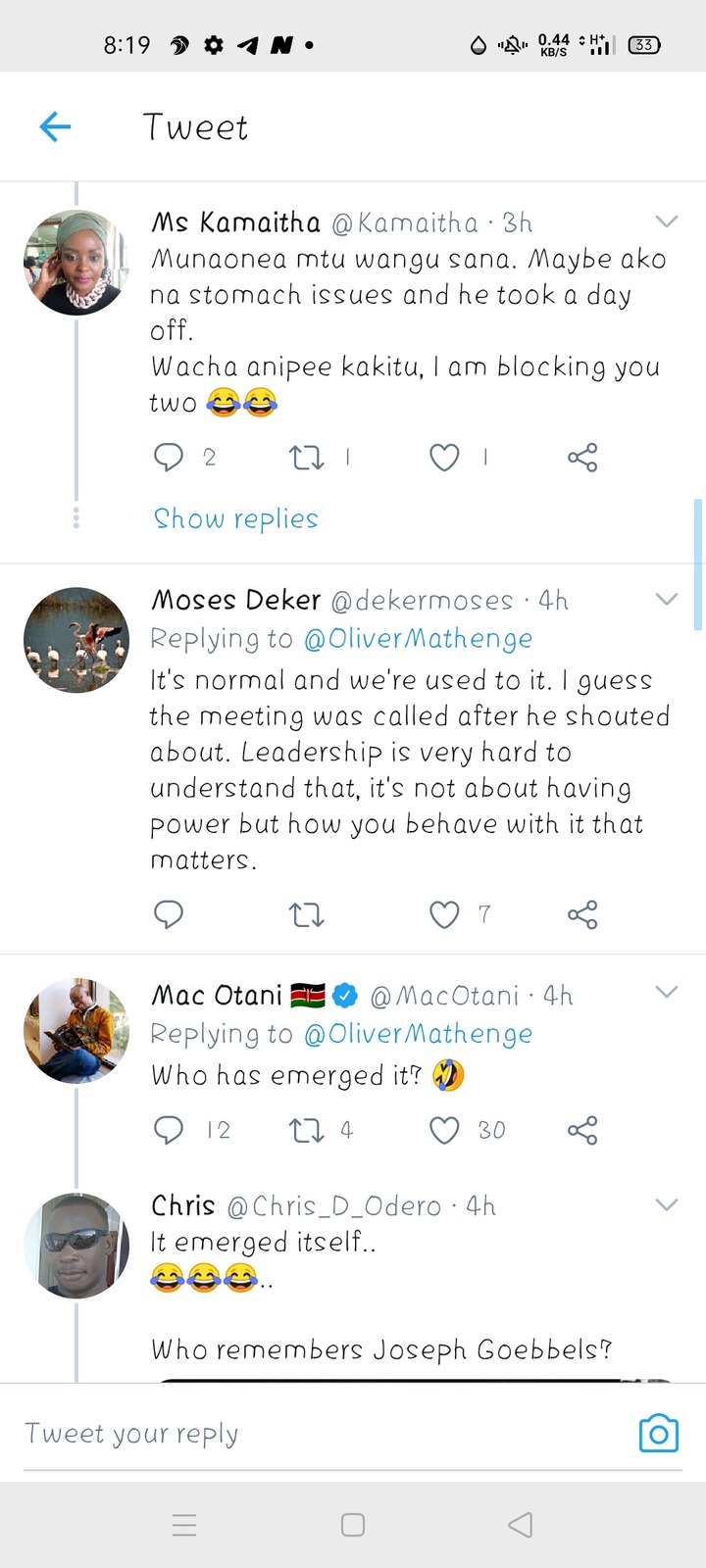 Content created and supplied by: Laurascarlet (via Opera News )