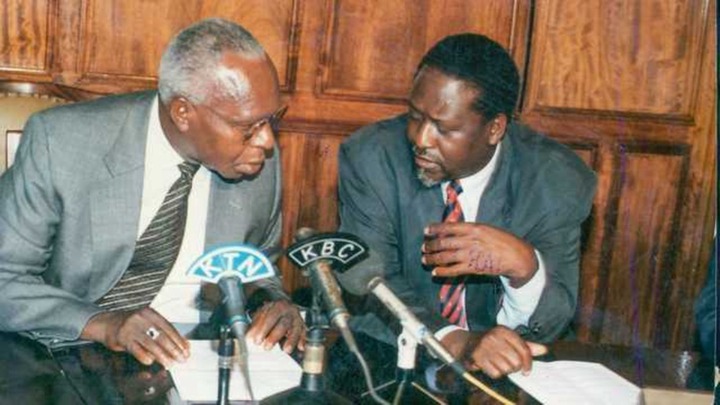 The political differences between former cabinet secretary Simeon Nyachae and former prime minister Raila Odinga is legendary. Their political differences between the two began way much earlier in the 1990's. In 1992 Mr Nyachae sided with President Daniel Moi against the opposition, where Raila was a key player.
In the 1997 general election in which Raila Odinga made his bid for the presidency for the first time, Nyachae whom was Kanu minister rallied behind Deputy President at that time Mwai Kibaki. Odinga in 2002 endorsed Mwai Kibaki that ended Nyachae prospects of ever becoming President.
Nyachae blamed Raila of blocking his presidential ambition with famous "Kibaki Tosha" endorsement in 2002 that left him in the cold. Mr Nyachae however worked day and night to return the favor to derail Odinga chances of being President in 2007.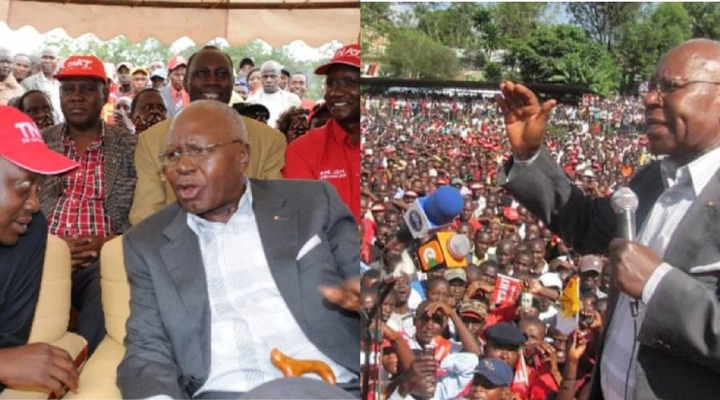 After a decade of hatred, the two put forth fleeting attempts to accommodate each other in 2010 and 2016. But in the 2017 General Election, Mr Nyachae indeed tossed his weight behind Mr Odinga's political rival, President Uhuru Kenyatta. The late Simeon Nyachae before his death had joined the Hustlers movement last year and had emerged as a political force in the Gusii land where DP has made political inroads further affecting Mr Odinga's chances in his expected fourth presidential bid in 2022.
Content created and supplied by: Ben_54 (via Opera News )