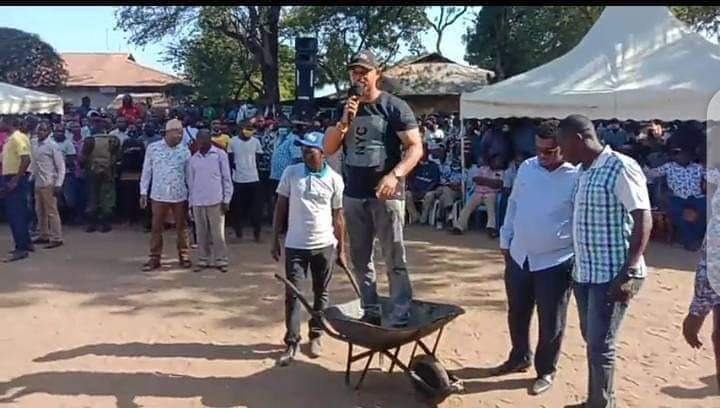 The political temperatures in the country are already heating up as several leaders are already moving up and down the country trying to lure electorates into following their paths and electing them in the upcoming 2022 general elections. Amongst these politicians is the Deputy President William Ruto who is busy steering the Hustler narrative in order to gain favour from kenyan voters. Today, he was in the vast Kilifi County where he not only initiated several developmental projects but also urged the locals to back him in the upcoming general elections so he can win the presidency.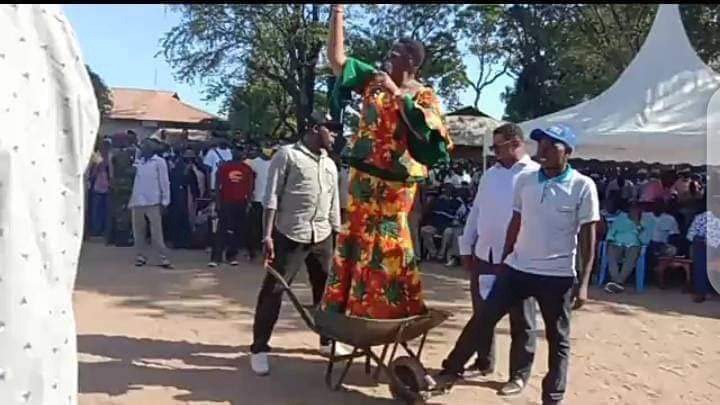 In the rally,he was accompanied by several other leaders, mostly Members of Parliament who he has since lured into supporting him. Amongst these Members of Parliament included Khatib Mwashetani of Lungalunga and Aisha Jumwa of Malindi.
Controversially,as the two MPS were addressing the crowd, they decided to stand on wheelbarrows,a move that looks like a mockery for most people who believe that afterwards they will drive their cars home and leave the general and true hustlers suffering.
Content created and supplied by: Miltonkhazi (via Opera News )