It's been a sad Mourning for the whole of East Africa after the death of President Magufuli. Leaders have put out a cross measures in which they will be able to mourn for the fallen president. He has put the country on a seven day mourning process
This was posted by nation and on his post he wrote, "PRESIDENT KENYATTA orders seven-day national mourning for fallen Tanzanian president John Magufuli; EAC and Kenyan flags to fly at half-mast. #RIPMagufuli"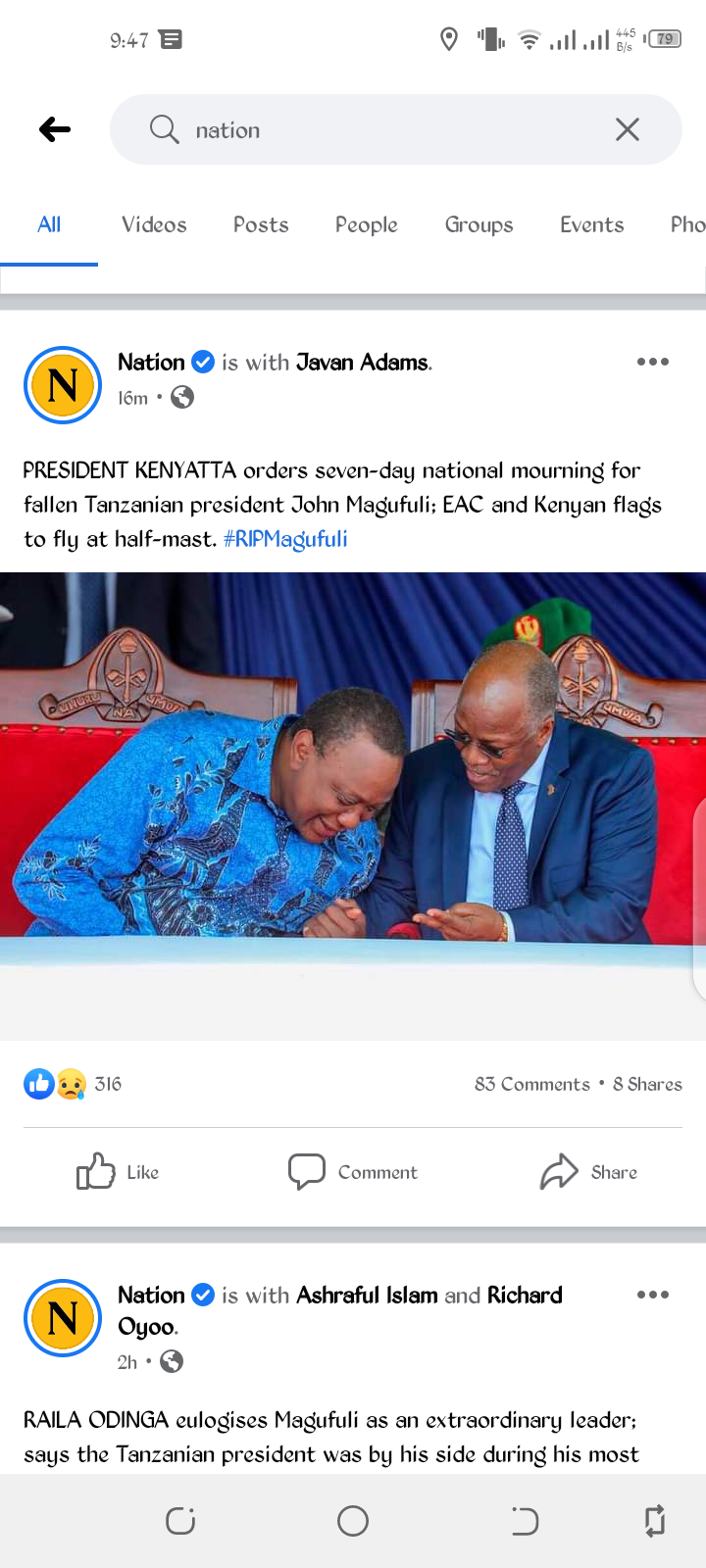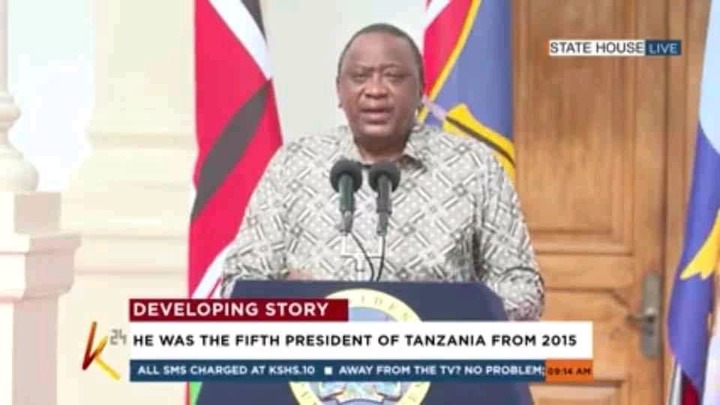 However, some kenyan's are happy about this and others are not. Here are some of the reactions:
Odhiambo: Mr pombe failed as a leader instead of providing a vision, inspire & motivate his people he deed the opposite. He was to insist on wearing masks, hand washing, ban political rallies & gatherings but because he thought himself as a know it all kind of a 'god' he encouraged Tanzanians to do exactly the opposite.
Lot's of families have been affected by his decisions because lives have been lost some of which would have been saved. Sorry to say so, but him remaining alive would have led to more lives being lost because of his bad decisions and poor leadership.
Onesmus: Eish! Why should we mourn a covid19 denier? Political correctness aside only time will tell the sheer scale of damage that Magufuli has unleashed on our Tanzanian brothers by his stubbornness and the presumption that he mislabeled as "faith". I mourn for the Tanzanian people instead
Brian: HE,,,there will be no relationship between the living and the dead,,,,let the dead rest,the living to continue living,,,why do we waste time🤔🤔🤔
Ismail: Great step kenya has much respect for tanzania..... but late magufuli deserves .... rip. ... this is a lesson if your brother is always stubborn not be like him too..... Africa lives in me.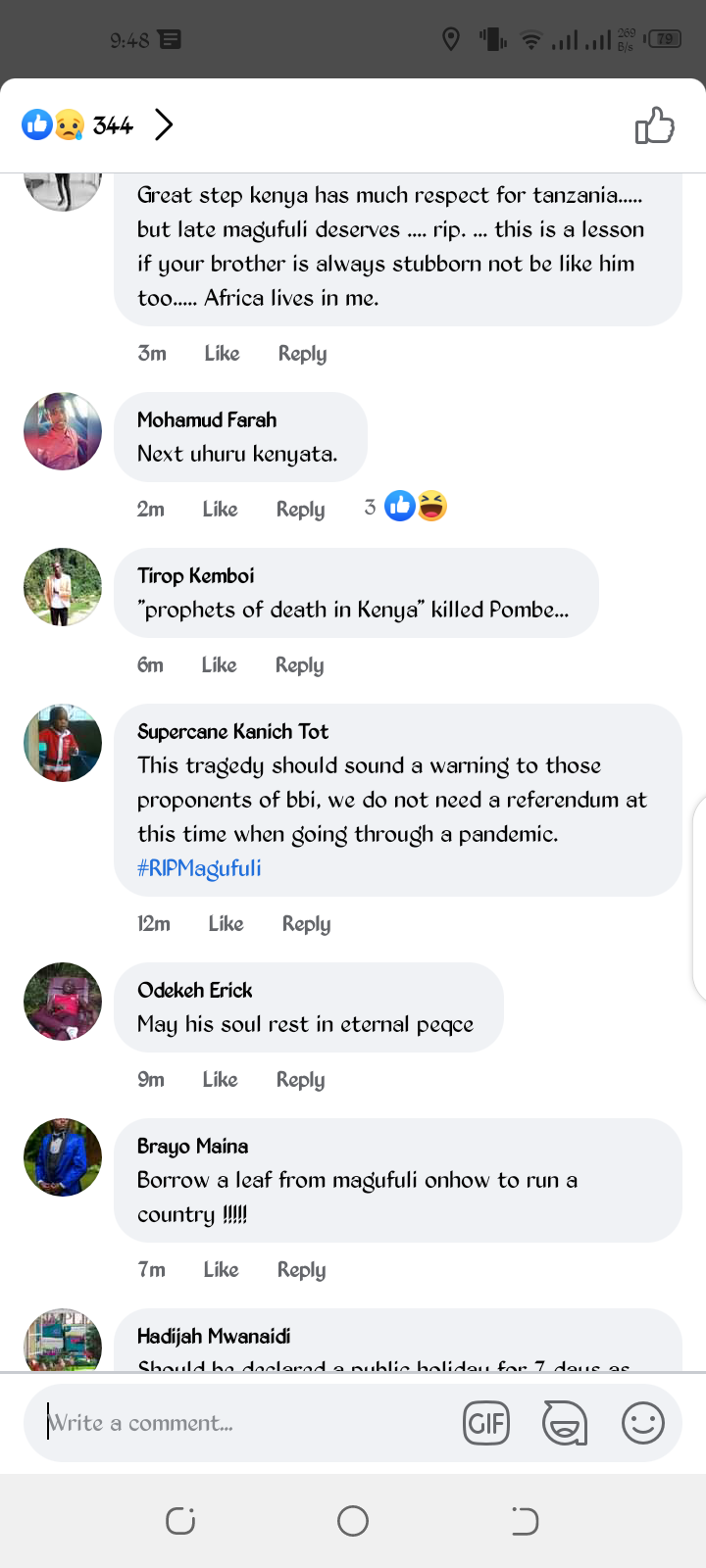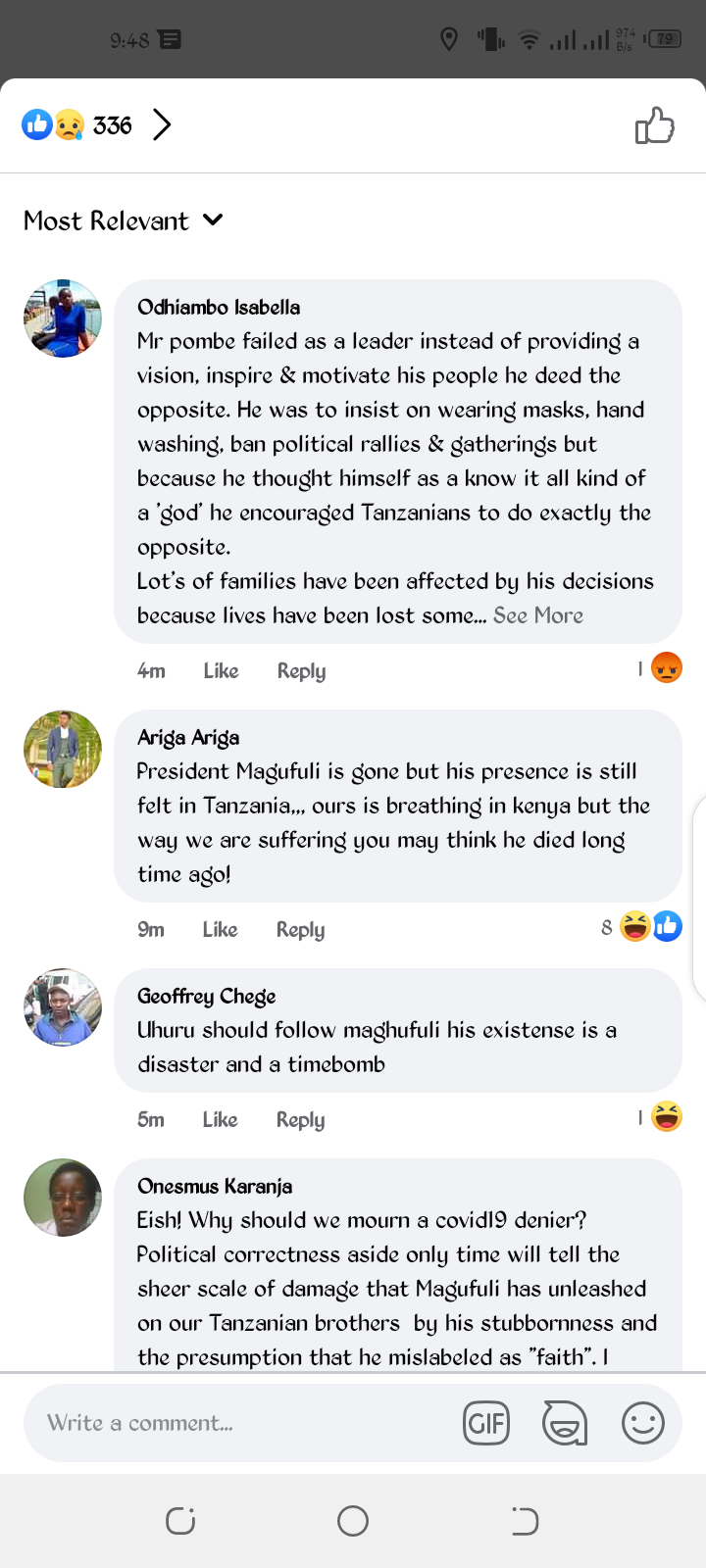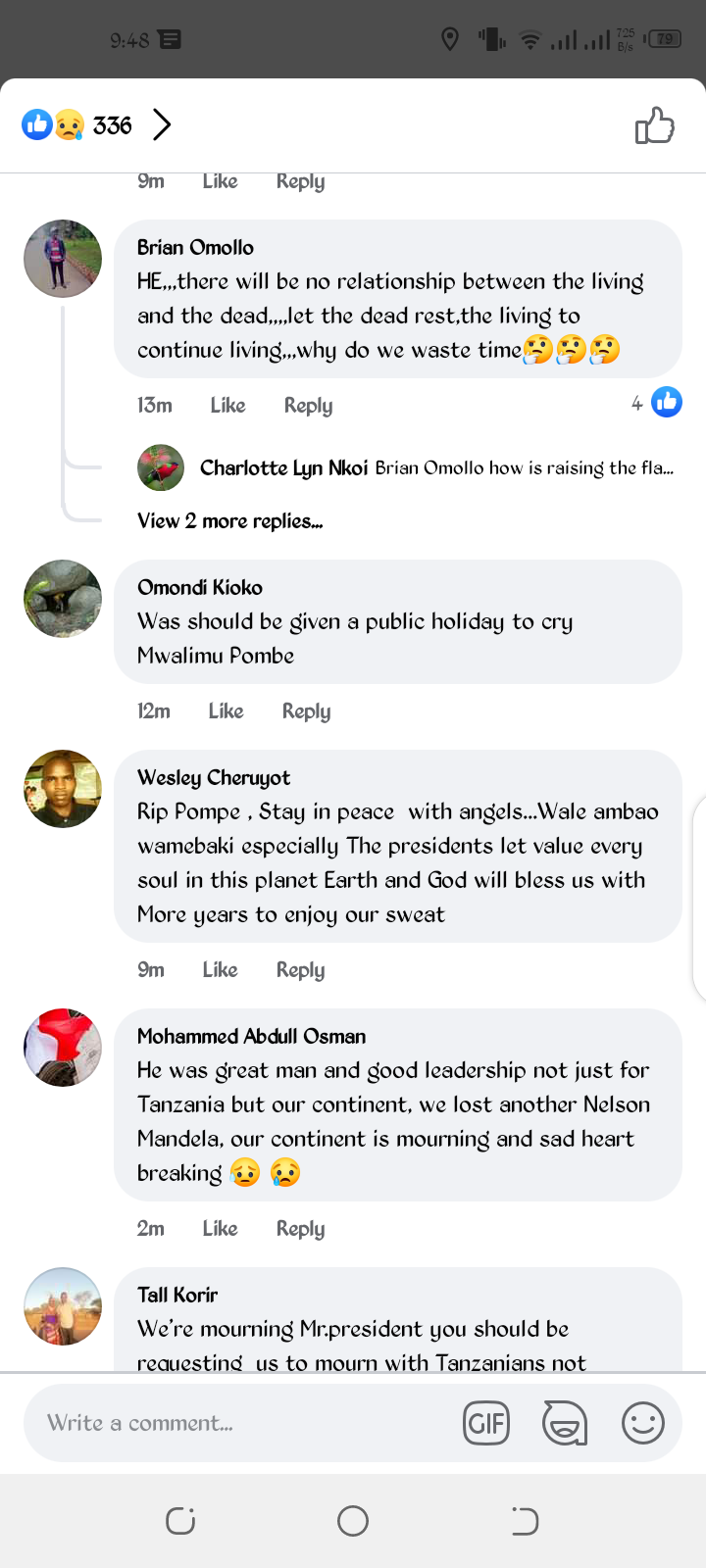 Content created and supplied by: Vincent_ke (via Opera News )