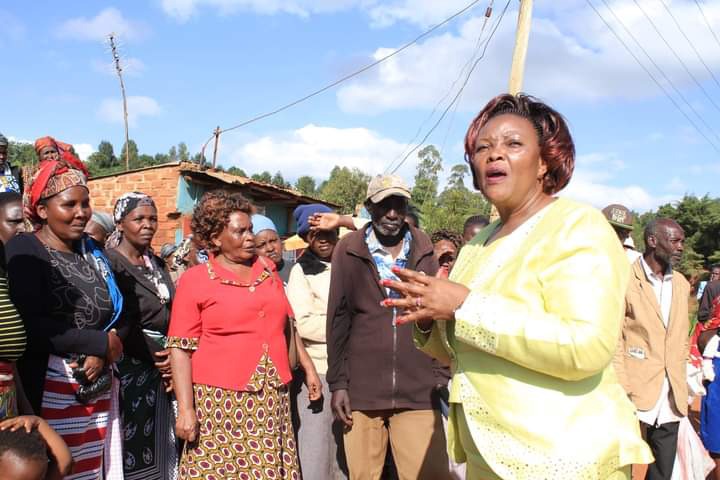 Wiper senatorial candidate Agnes Kavindu at a past event(source. Facebook)
Machakos Wiper senatorial candidate Agnes Kavindu Muthama found herself in a tight situation after a section of Kisiiki residents in Yatta sub county of Machakos county tried to shut her down while addressing them.
Kavindu was on her usual campaigns and while she spoke residents from the sleepy market could not stop murmuring and shouting at her.
The furious Kavindu tried calming them saying that she was aware of a group mobilized to disrupt her meeting but she was not going to give them a chance.
She stated that she will have to finish her speech and whoever was making noises should keep quiet.
"I have a license for politics so you will have to shut up until I finish talking and if you don't want anything to do with 2022 tell me. I have intel that there were people organized to heckle me, if there is a God in heaven no meeting of mine will be disrupted," she said.
She then bid her goodbyes as her caravan away.
This comes just a few days after United Democratic movement candidate Urbanus Muthama Ngengele was chased from Katangi market by irate residents carrying Kavindu's placards.
Ngengele was not given a chance to address the residents as they all shouted 'Kava Mama'. 
The candidates have been urged to conduct peaceful campaigns that don't trigger violence.
Residents had also been asked to allow candidates to talk to them without disrupting meetings.
Content created and supplied by: Cpatterson (via Opera News )