Rerun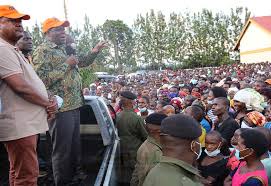 The by election in matungu has all been anticipated for, where the electorates are eager to vote in that leader who is going to air their grievance and encourage development in the constituency. The seat really attracted many candidates who are making the competition to be so much stiff. In that competition, some of the candidates are seen to be the participants and now they tend to leave the competition to two horses who have shown the masculinity of leading the constituency. They are non other than David Aoko Were and Peter Oscar Nabulindo. The matungu parliamentary seat needs someone who has the interests of the citizens at heart.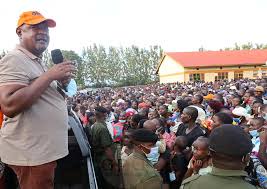 There is high probability that the election undergo the run off, but if it only get managed at its first round, there is probable that the elections is likely to be rigged. Rumours has that there are a number of politicians who are planning the malicious acts during that election. They want literally to force kind of leadership to the matungu people that they have to be led by certain politician from a given political party so that they may have an upper hand come 2022 general election.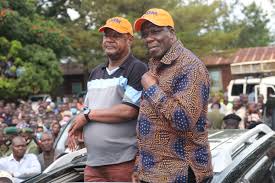 For us to give the credit to people matungu, the Nation government together with the county government should be much vigilante and proactive to the matungu by election. The area is not strong hold of any political party. Therefore let no political party boast of the votes in the constituency. This is a competition of existence for the best fit. If the nature doesn't favour you please politician accept to be exempted. We cannot lead all of us at the same time or rather let the one to take control of the constituency by representing people of matungu in the Parliament while the rest to wait for the other time to come.
Content created and supplied by: jimniesnews (via Opera News )