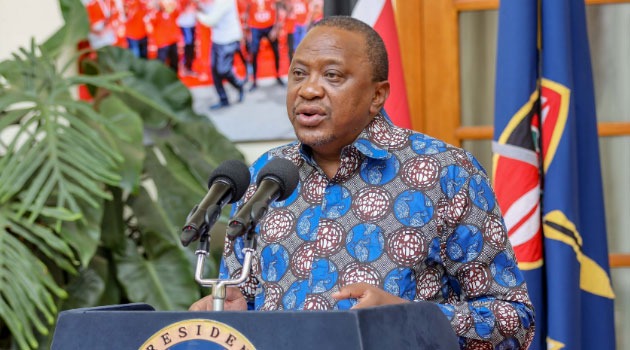 PHOTO: president Uhuru during a press briefing in 2020.
The first case of corona pandemic was first announced in the country in March, 2020. Since then, the country has been recording positive cases on a daily basis with some deaths and also those in critical conditions reported. During the first few months, the people were very afraid at the mention of the deadly disease which was threatening everybody regardless of class or status in the society. All learning institutions were closed down and the major towns like Nairobi and Mombasa were placed on lock down which meant that those who were inside the county on the day the lockdown was effected would remain there for a period of 3 weeks which the prsident kept extending every time he adressed the nation.
This pandemic came with a lot of things, people died and many people lost their jobs. Those who were suppose to treat the victims became the victims themselves. Nurses and doctors across the country started calling for the government to provide the with protective equipments which would atleast prevent them from getting the deadly disease. Leaders as died due to the pandemic and this meant that By-elections would be heald in their constituencies and this required money which would have been used to fight the pandemic.
Political events were also put on hold though some leaders started holding rallies which catalysed the transmission of the deadly virus. Churches were closed and any other religious activity was put on hold untill the rate of infection went down. Many students who were looking forward to graduate had their dreams put on hold and some even ventured into other businesses as they wait. Essentially, the pandemic made many planned things in the country to standstill and it is everybody's prayer that the virus will soon come to an end so that normal life can resume, devoid of masks and many other things which have been normalized.
Content created and supplied by: weldikhalifa (via Opera News )