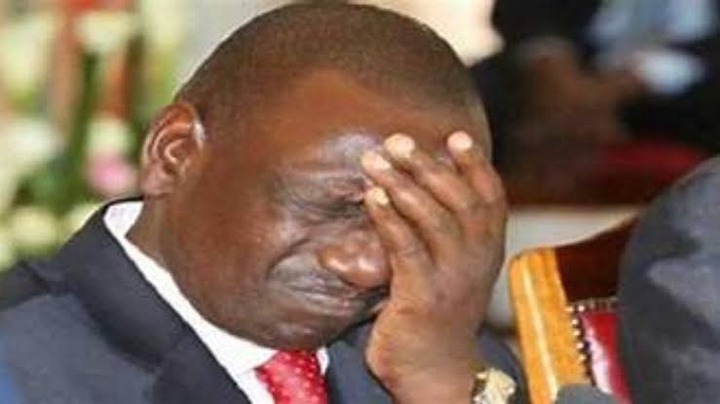 While in a TV interview last night, Hon. Joshua Kutuny, MP for Cherangany and Deputy Secretary-General of the Jubilee Party as called upon Tangatanga members to rethink their decision of defy the party that propeled them to the political arena they stand in.
Speaking at TV47 Pundit Night show, Kutuny accused DP Ruto and his allies of open criticism to the party an indication that they had already made a decision of getting out of the party. He lamented that if the they had not made that decision they could definitely have not formed UDA party which is directly competing with Jubilee party.
Adding weight to his words, Kutuny asked the Tangatanga members to borrow a leaf from ODM party leader Raila Odinga who had at a time could not see eye to eye with his party leader leading him to resign and sought re-election.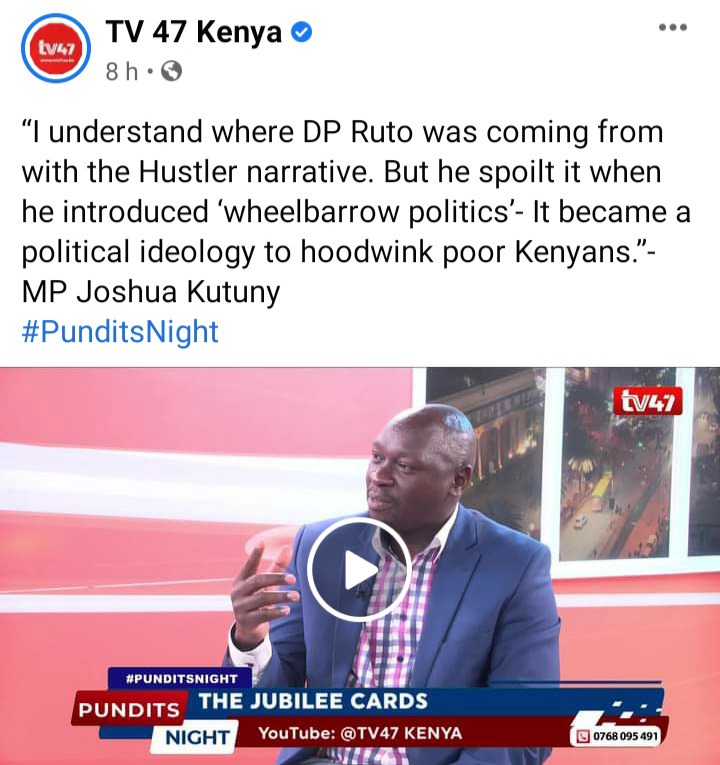 On hustler narrative, Kutuny insuniated that he understood where DP Ruto was coming from but he destroyed the whole ideology by introducing the "wheelbarrow" politics which has become a political ideology to hoodwink unsuspecting poor Kenyans.
He is accusing DP Ruto of trying to identify with the challenges of the common mwananchi through his hustler-dynasty narrative. Kutuny says that it is too selfish of the deputy president who has been in government for 7 years to go accusing the same government he had propelling its agendas for not fulfilling them.
He reitariated on President Uhuru's sentiments at Uthiru early February saying that 'you cannot thrive in the success of the ruling party and at the same time criticize it just because different ideologies have rosen among it's members.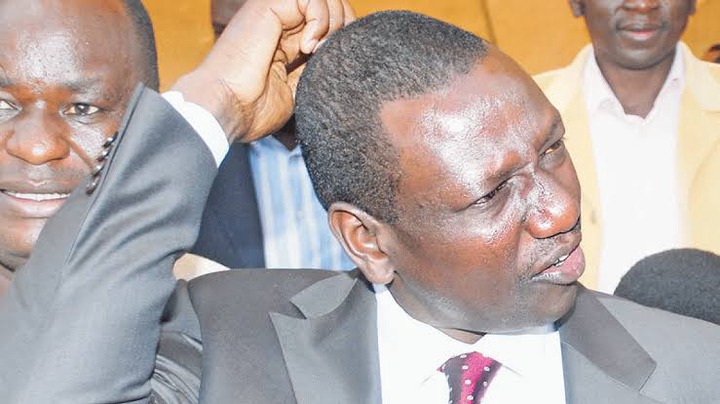 Photo: Deputy President William Ruto
To him, every house as problems it faces but at the same time they have mechanisms and channels to be followed to solve the issues.
Kutuny said that the move by Tangatanga members was a sign of open defiant against the party leader that should be dealt and handled with accondingly.
He further added that the Tangatanga brigade want to impose there own rules within the party which they cannot condone at all and dared them to walk out of the party and seek fresh mandate if at all they were not happy with the party's mandate.
Photo: Tangatanga MPs led by Kihara MP Ndindi Nyoro and Gatundu North Moses Kuria adress press.
Kutuny is promising to reach out Tangatanga MPs in order to understand their issues and the reason why they decided to defy the party indicating that he has already started engaging them hinting that the reception was good.
He called upon the Jubilee leaders to concentrating in propeling the Big 4 Agendas of of the government for the remaining ruling term and desist from cheap politics that may turn bitter for the country to swallow come 2022 general elections.
Content created and supplied by: Mchambuzi (via Opera News )