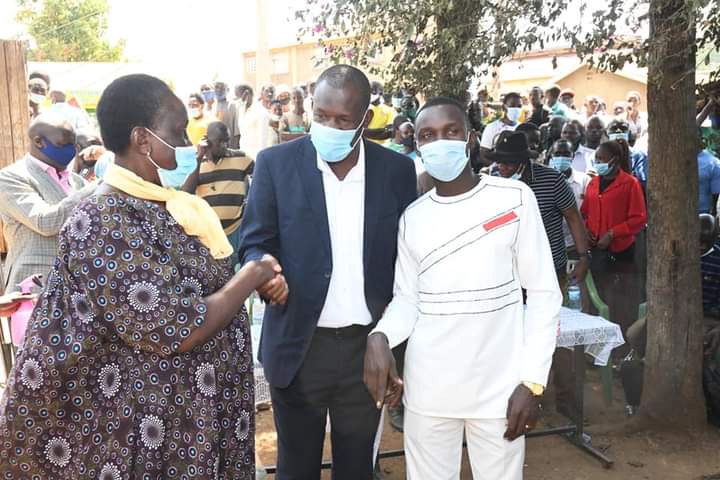 From left: Felgona Atieno, Kisumu City Manager Abala Wanga and Railways Ward MCA David Arao in Obunga on Wednesday. Photo/Facebook
Kisumu is taking a new shape each passing day, with demolition, relocation, restructuring and land grabbers being among the most used words by administrators in the Lakeside County.
Now a new term known as transformation is gathering pace, even as activists, traders and other residents who have seen their stalls and houses demolished continue to cry foul.
However, things are not expected to change, especially for those who have grabbed and put up structures on public land. 
While presiding over a function in Obunga, Railways Ward in Kisumu Central Constituency on Wednesday, Kisumu City Manager Michael Abala Wanga sounded yet another warning to land grabbers, assuring them that they will not catch sleep this year. 
He promised that those who reside on illegally acquired public land, and are not willing to negotiate with the County government will have it more rough. 
"Return the land because the whole of this year you will not rest. This is not a one day exercise. You will not sleep," said the acting City Manager.
He said the restructuring going on in Kisumu spearheaded by governor Anyang' Nyong'o is aimed at making the City better.
"The governor is making this town better, what is the noise for?" Just rest easy. He spoke during the official hand over of Kisumu Kanyakwar A plot number 694 to the County government of Kisumu.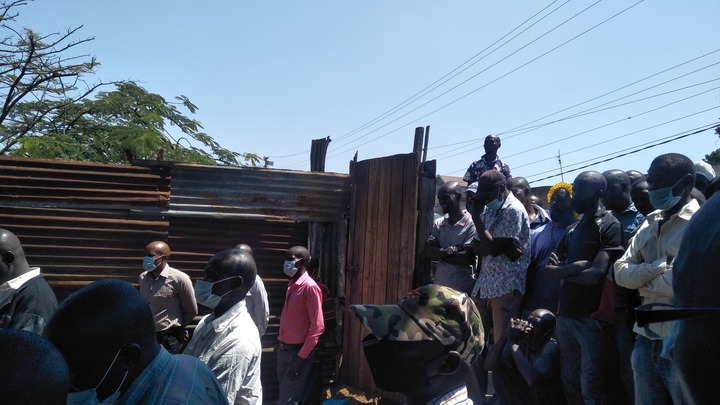 A section of Obunga residents on Wednesday. Photo/Oliver
The 0.03 hectares plot belonged to the Odiero family. The County government of Kisumu intends to construct a dispensary on the land. 
The event was attended by among others, Railways Ward Member of the County Assembly (MCA) Pastor David Arao.
Arao said that if it happens that the plot is not enough for construction of a dispensary, then a library will be constructed as another land is sought to actualize the dream of having a dispensary in Obunga slums.
Felgona Atieno Otieno was the plot's custodian for 41 year
Content created and supplied by: Oliver_Ochieng (via Opera News )