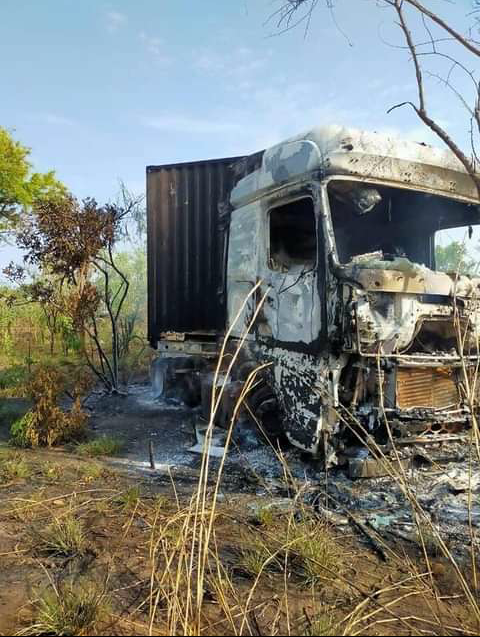 The need for a sustainable job opportunities has become the notion of the day. However, for truck drivers ferrying goods from the Kenyan harbor to Juba in South sudan it's becoming a death trap.
In the recent days, several trucks have been set ablaze and the drivers killed under inhuman circumstances. This has prompted them to mobilize and fight for their rights as human beings who have the right to life and security by their government.
They are now urging the government through the ministry of transport to intervene on the matter and ensure their safety is protected. However, Transport cabinet secretary James Macharia has not responded to the their plea.
Yesterday, the Ugandan government through it's diplomats held a consultative meeting with the Sudanese government where issues facing truck drivers were discussed. The Sudanese government however promised to protect them against similar attacks. Below are the online campaigns the drivers were advocating for: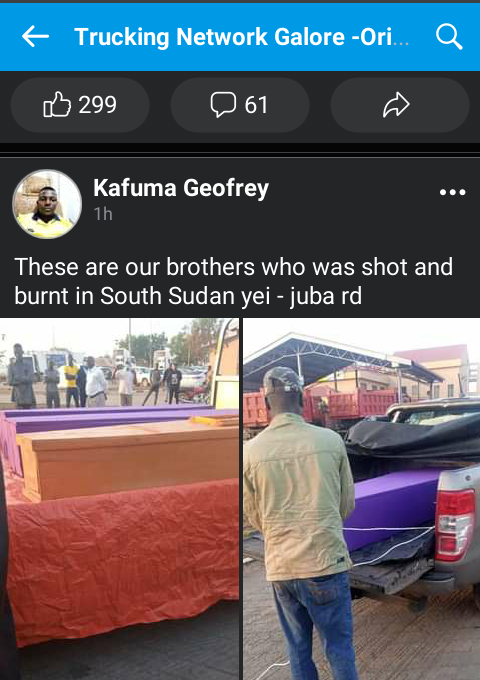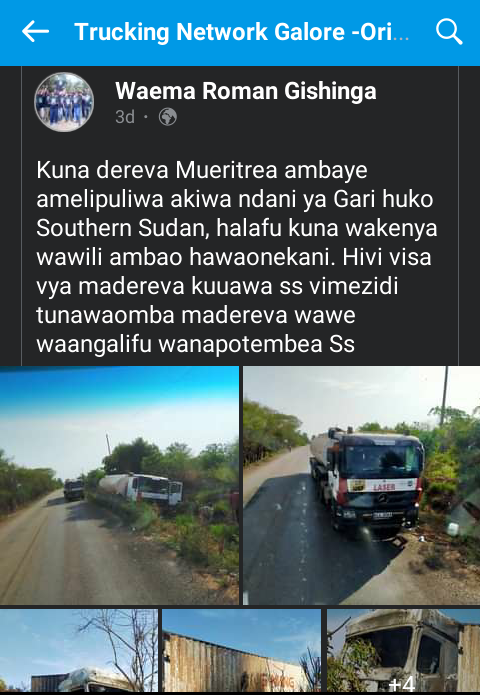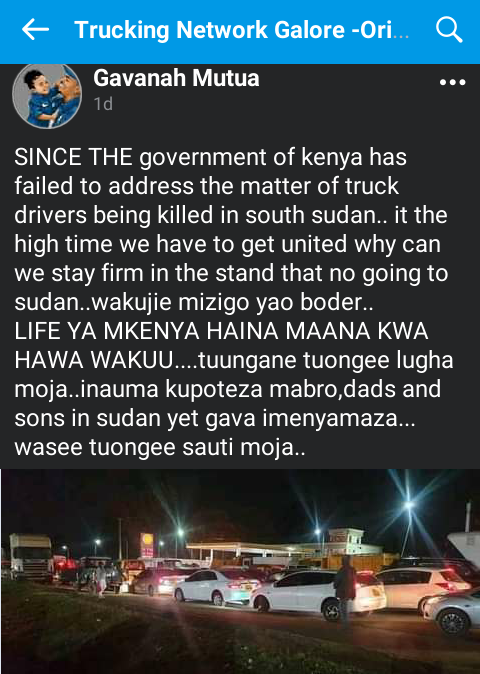 Content created and supplied by: Kausomark (via Opera News )