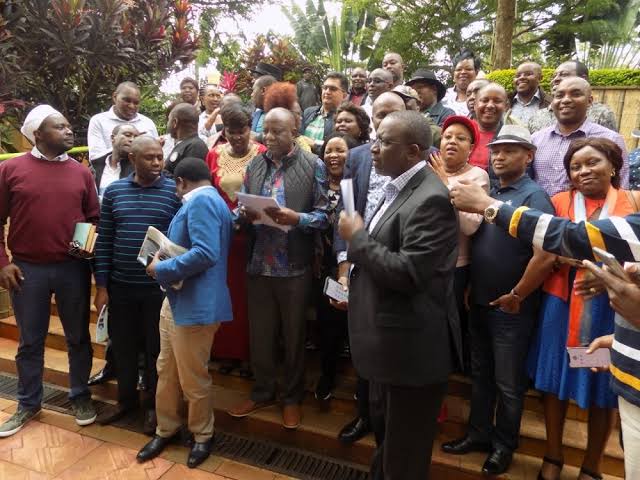 A section of Mt Kenya Leaders.
Politicians exposing each other is usually common when the election period nears. This usually happens when politicians who used to be great friends turn out to be enemies. The situation is also common when two politicians are facing each other in a political contest.
Betrayal in politics is also another factor that greatly contributes to politicians exposing each other. This usually happens in rallies and also on live TV shows.
There has been a rise in accusations of some Mt Kenya leaders who have been going round abusing the president. These leaders are usually allied to the deputy president, William Ruto.
A famous Mt Kenya politician and the former Kiambu governor, William Kabogo, has said that it is a shame for politicians to abuse the president. Kabogo has said that he knows that most of those who do this are usually under drugs influence.
Kabogo said this during a live TV show at Inooro TV on Thursday 18. This statement made the host, Kamau Kang'ethe, interrogate further which kind of drugs these politicians abuse.
"I personally know a number of politicians who are drunkards and bhang smokers. I can give you the names of such characters in the team that usually abuse the president but let me not disclose them now." Answered Kabogo.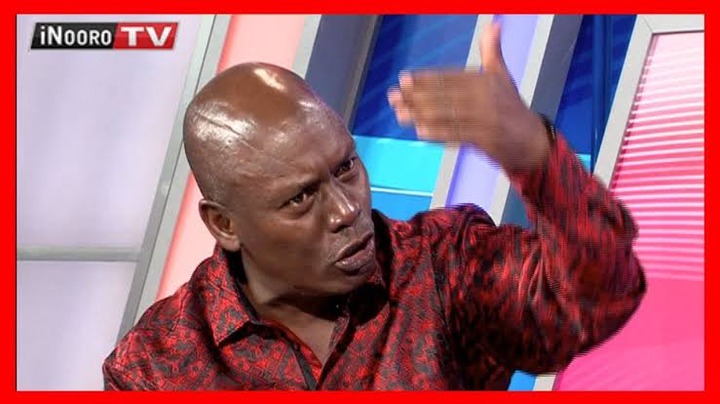 William Kabogo.
The former governor said that you can disagree with the president in a respectful manner without necessarily hauling insults. He added that himself also disagrees with the president but he cannot answer him publicly.
What are your thoughts on this particular case? Share.
Content created and supplied by: The_Updater (via Opera News )