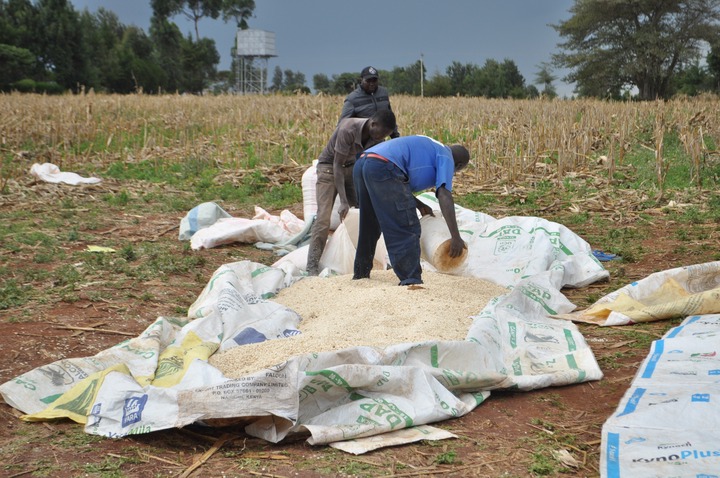 Kenyans have reacted harshly to a government directive banning the growing of maize in some parts of Njoro in Nakuru County.
According to a government circular in possession of Opera News, the State has placed a ban on maize farming in 3 villages in Njoro (Nesuit, Ndoswa, and Marioshoni).
According to the State, the decision was arrived at as the best way to deal with recurrent incidences of ethnic clashes-maize provides a perfect cover for assailants.
The order was issued by the government on Tuesday 9 February 2021 through the Ministry of Interior and Coordination of National Government that is under Dr Fred Matiang'i.
"Kwa sababu ya kiusalama, kamati ya usalama ya kaunti Ndogo ya Njoro imepitisha uamuzi kuwa ni marufuku kupanda mimea ya mahindi katika eneo la kata ya Nesuit, na kata Ndogo za Nessuit, Sigotik na Mijipei kwanzia February hadi December 2021."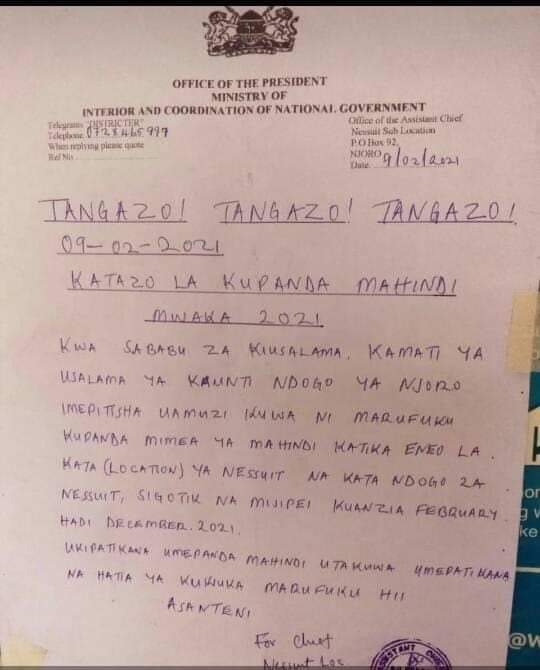 Loosely translated as, "Due to insecurity, the Njoro Sub-County security committee has directed that it is illegal to grow maize in the areas of Nesuit location and the Sub-locations of Nessuit, Sigotik, and Mijipei as from February to December 2021."
According to the statement, any resident found growing maize will have committed an offence of going against the directive which the security committee indicated is punishable by law.
"Ukipatikana umepanda mahindi utakuwa umepatikana na hatia ya kukiuka marufuku hii," read the stamen further.
Netizens have taken on social media platforms where they have reacted angrily to the move accusing the State of failing its own people.
"What is the state for, if it can't provide security for the farmers to produce the crops they want on the land they own? This is a failure of the State and they are projecting it to the citizens by this decision. Accepting it as right is accepting state's mediocre response," wrote Eyenae Akwam on Twitter.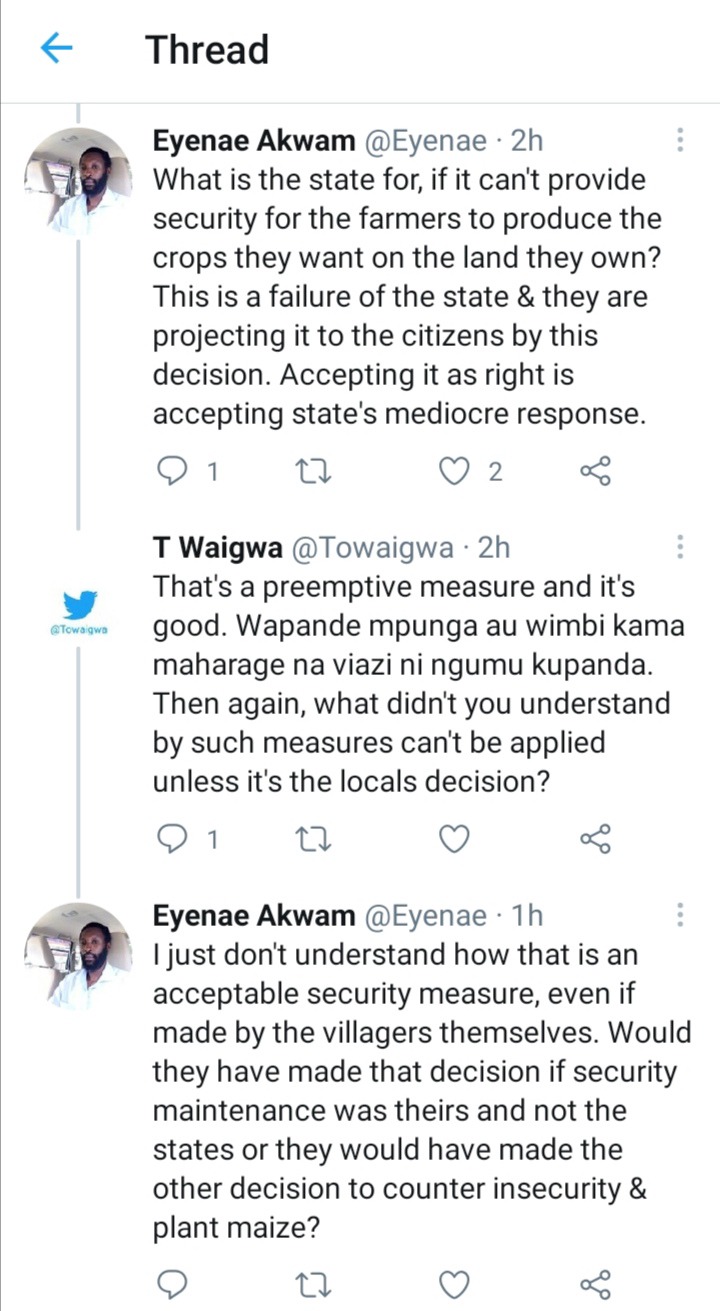 Violet Muthoni wrote, "This country is a whole comedy. People sat in a meeting and came up with that decision? Unbelievable."
Job Mwaura wrote, "I grew up somewhere near these villages and it's unbelievable such a decision can be made. The government should stop running away from its responsibilities."
Njoro is an agricultural town 18 km west southwest of Nakuru, Kenya situated on the western rim of the Rift Valley.
Residents of Njoro lived peacefully until the politically instigated tribal clashes of the 1990s.
Issues arising from the displacement of local residents and their desired resettlement have continued to cause friction.
Content created and supplied by: AsesaThaddeus (via Opera News )