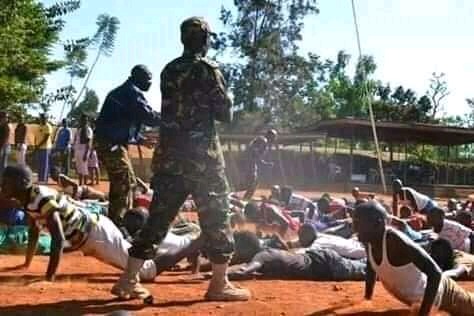 (Photo courtesy)
Before applying or reporting for Kenya Defense Forces (KDF) recruitment you need to do a lot of exercises and follow these tips as advised below so that you will be recruited without any problems.
1. Ensure that you can run for several Kilometers. You can practice each morning by adding a Kilometer to the previous distance you covered. Make sure that you don't faint on the way.
2. Do a lot of press ups. Eat healthy foods so that you have enough energy to do 35 pressure without any problem.
3. Be stable enough to stand with one leg for at least 25 minutes. Other stability factors may be considered.
5. Drink a lot of water so that you stay hydrated. You can also produce urine when you are required to do so.
For those joining KDF good luck. Always ensure that you take this points in mind since they are the major tips considered during recruitment and training. 
Content created and supplied by: GechNews (via Opera News )