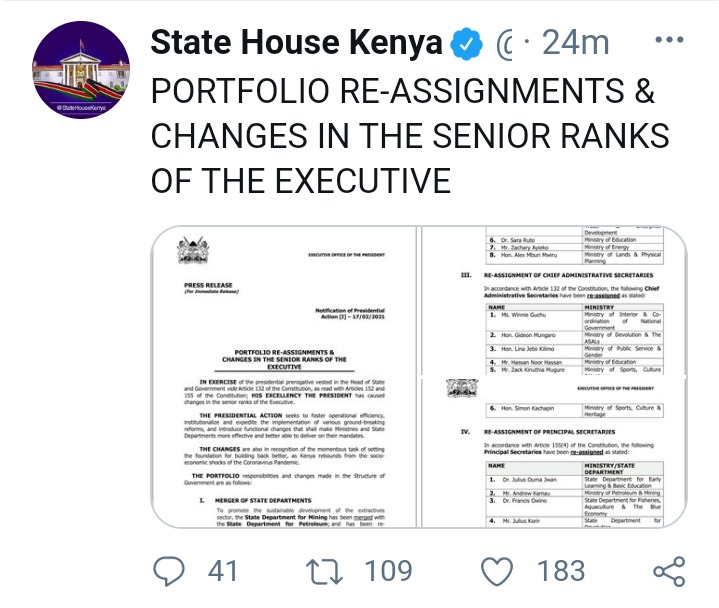 "PORTFOLIO RE-ASSIGNMENTS & CHANGES IN THE SENIOR RANKS OF THE EXECUTIVE".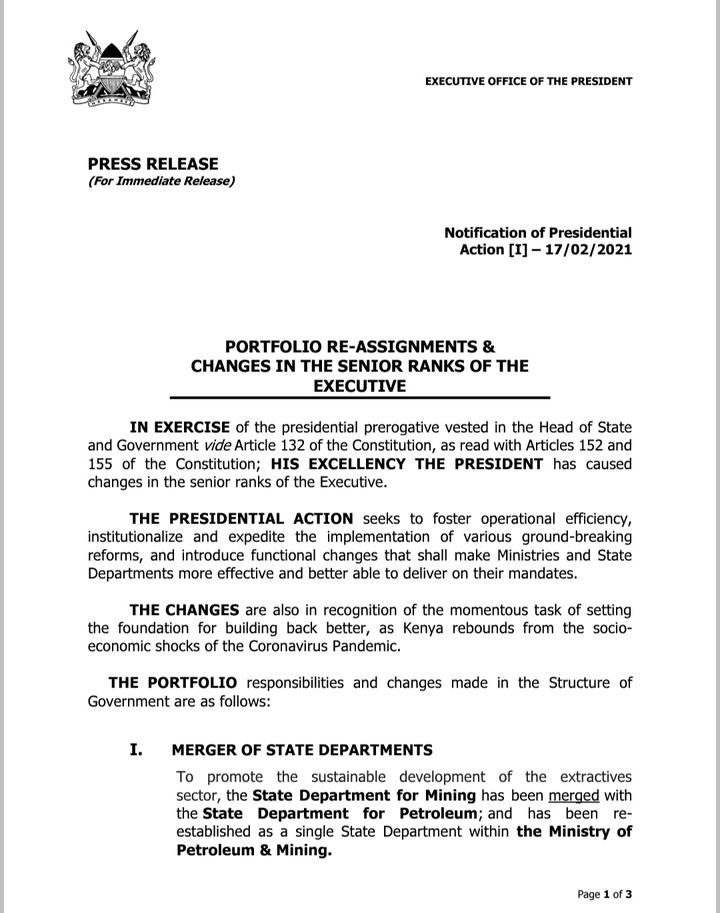 According to the letter sent on the tweeter account of State House changes have been made in the ministry lavel and here are the various areas changes have been made.
The changes are also recognition of of the momentus of setting foundation for building back better the country.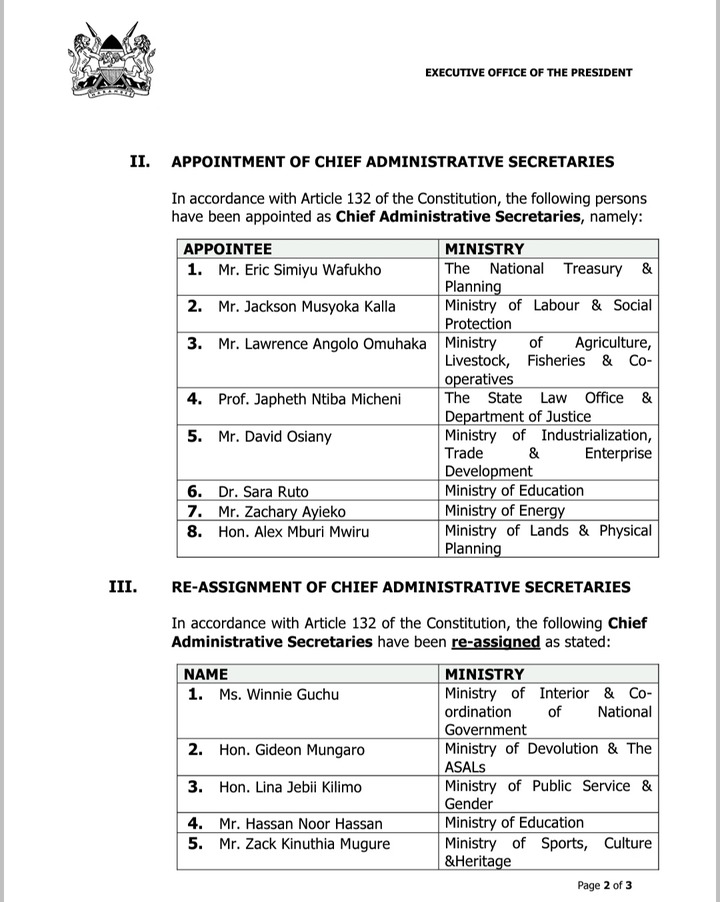 Erick Simiyu has been appointed treasury and planning committee, Jackson has been appointed ministry of labor and social work.
Lawrence has been appointed on the ministry of agriculture livestock and fisheries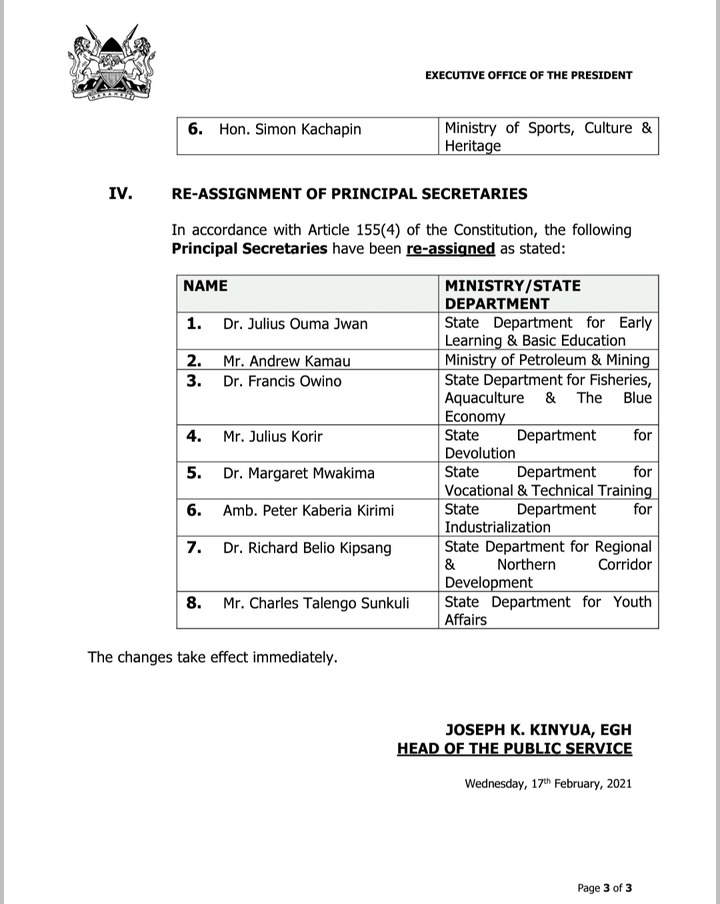 Despite the short time remaining still the head of state Kenya has hope to change Kenya and fulfill all the promises he made to kenyans.
Maybe the newly appointed minister will focus on the main four agenda and build the country.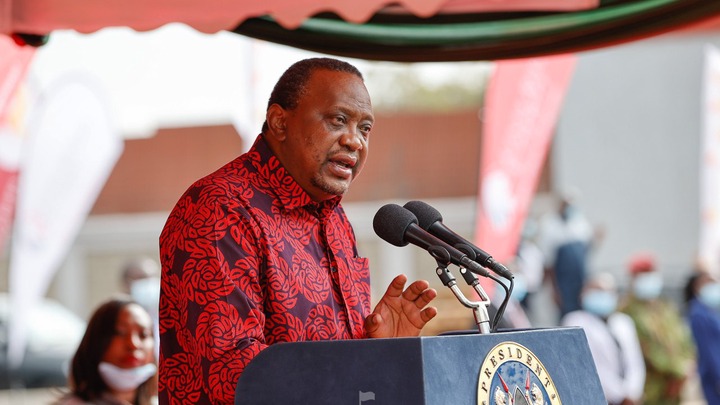 History has taught us. 17 months is a long time in Kenya's political landscape. He should not assume he is the only presidential candidate. Six months should define that something good must be done.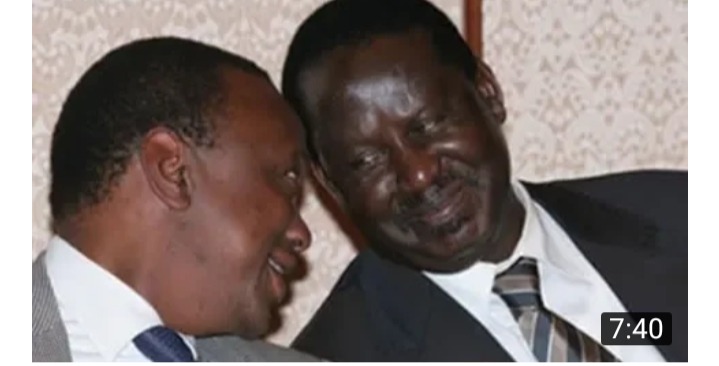 Content created and supplied by: Calabash (via Opera News )