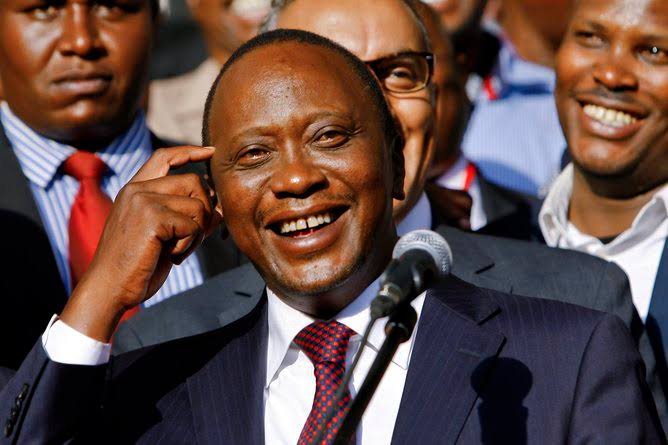 President Uhuru Kenyatta has less than two years in office before he hands over power to the next president of the Republic of Kenya. A lot has happened during his reign politically speaking. He has successfully managed to sideline his deputy and went further to kick out close Allies to the deputy president from various parliamentary committees.
Within the same the same period president Uhuru Kenyatta did a handshake with Raila Odinga the ODM party leader. Although their relationship has faced so many challenges with close allies to Raila Odinga having the thought of their leader being betrayed in the recent weeks.
In the past one month the president has crafted an alliance properly known as the one Kenya Alliance. Political pundits believe that the president has created Regional kingpins but no one knows the president's political game plan nor endgame ahead of 2022 general election.
A few days ago after Raila Odinga made it public that he had tested negative for covid-19 , the president visited him at his Karen home and they both toured Nairobi to inspect some government projects together. This move by the president cleared doubts from ODM supporters about the former claims that president Uhuru was planning to betray Baba.
But what is President Uhuru kenyatta's game plan ahead of 2022 general election? In my considered opinion I believe the president is trying to give hope to all presidential aspirants. Previously the likes of Kalonzo Musyoka never thought that they would be frontliners as far as the presidential flag bearing was concerned. But today the leaders in the one Kenya Alliance can talk off running in the presidential election without the help of someone.
Similarly the president has successfully managed to use the Divide and rule method to tame all the former NASA principles. He successfully rulled without the chaos or distraction of an opposition in the country and without the thought of being impeached.
I strongly believe president Uhuru kenyatta is also keen on the person he will leave power to in 2022. He wants a person who will have the interest of the people of the larger Mount Kenya region at heart. Whether that person is Raila Odinga, Musalia Mudavadi, Kalonzo Musyoka or Gideon Moi I don't know. But time will tell. Leave a comment below if you think the president will endorse any of the One Kenya Alliance members. Remember to Click the follow button.
Content created and supplied by: OurWorldPolitics (via Opera News )