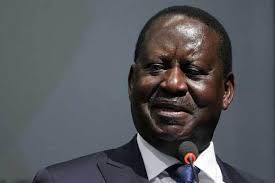 ODM leader Raila odinga is at the coastal town of Mombasa today where he visited Tudor and Changamwe to porpularise the BBI Constitutional amendment initiative.
Raila's visit to the coastal region has been received with mixed reactions as yesterday, kilifi Gorvenor Amason kingi differed sharply with him on whether the coastal people need a party of their own.
Now today, while at Tudor, he was forced to cut short his speach when irate members of the public turned hostile and Heckled him together with mombasa Gorvenor Ali Hasan Joho.
In a video that was being streamed by Raila Odinga's verified Facebook page,the mammoth crowd shouted at Joho and Raila Odinga was forced to intervene but it backfired.
"BBI!BBI!"Joho shouted to the crowd but The seemingly annoyed residents shouted down at Joho as Raila took the mic .
"BBI!BBI"Raila tried to drive the crowd but turned out hostile.
ODM leaders convoy was forced to flee for safety as people chanted "hatutaki BBI!Hatutaki BBI!"
However the ODM leader has played down the heckling Incident and instead stated that the naysayers' Political space is shrinking with the impending Constitutional changes. Taking to his Official Twitter account, Raila thanked the residents for embracing change.
"The residents of Kongowea, Tudor and Changamwe have emphatically stated that DEVOLUTION has given them a voice and their rightful place on the NATIONAL DEVELOPMENT TABLE!
With the impending constitutinal changes, the political space for NAYSAYERS is shrinking!.Asanteni!" Read the tweet.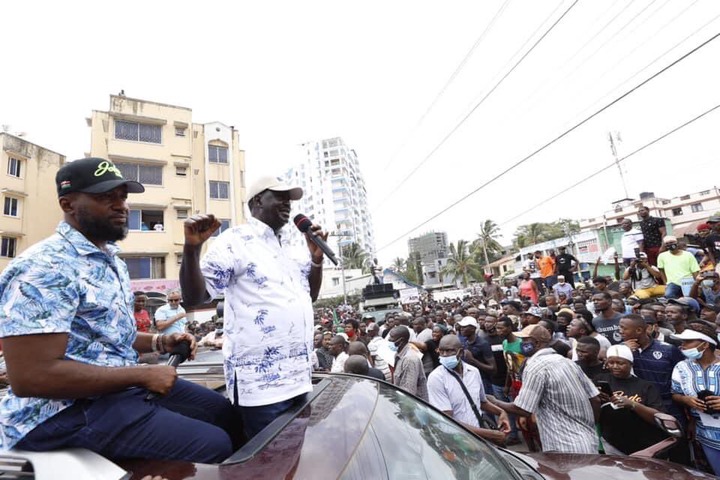 This is the second time Raila is being Heckled the first one being at Githurai when he was on his first visit to Kiambu to sell the BBI.
The president condemned the heckling blaming it on politicians taking advantage of unemployed youths.
Do you think these hecklers are bought or generally people are tired with Raila? Feel free to share your thoughts and comments on this on our comments platform.
https://www.facebook.com/OdmReloaded/videos/155835699699761/?app=fbl
Content created and supplied by: @yokeabu (via Opera News )