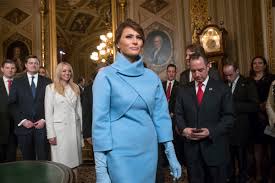 The world is watching keenly, and probably with a lot of interest. Many people had never watched and didn't expect to see something like the one they are seeing in the United States of America because of an election. Many people expected to see a smooth transition of power incase President Donald Trump looses but that isn't the case. Trump lost but he has refused to accept the election results.
While everyone is busy focusing on Donald Trump as he makes different moves in a bid to overturn the presidential results, his wife Melania Trump is busy doing other great things behind the scenes.
According to Melania Trump through her official twitter account, she unveiled the first Japanese America's sculpture in White House. That will be another thing to give her husband some popularity as he continues to fight on.
"Pleased to announce the arrival of Floor Frame, an art sculpture by Isamu Noguchi. Noguchi is the first Asian American artist to be represented in the @WhiteHouse collection." Tweeted Melania Trump.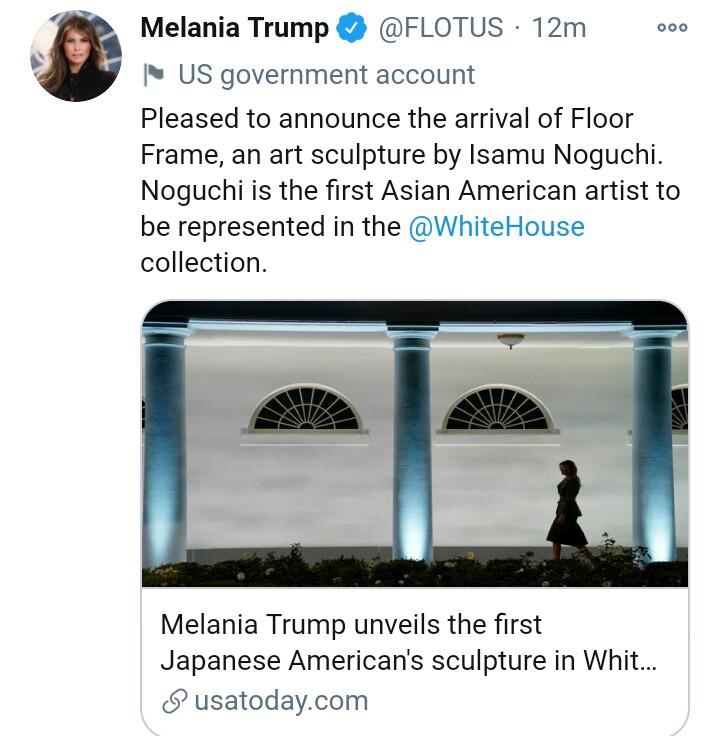 Content created and supplied by: bashirjuma03 (via Opera News )