Several counties are lined up to pass the dreadful dragon,BBI today.
In today's menu is Central Kenya with seven counties ready to pass it be it bad or good; Kirinyaga,Nyeri,Embu,Murang'a,Nyandarua,Meru and Kiambu.
Machakos and Kitui already had hinted to pass the Building Bridges blindly.
Other 15 Counties are also scheduled to pass the beast today.
So far,twelve counties have already endorsed the anaconda and mcas are pivotal in the whole process. They have become targets of fishermen whose fishing nets have car grants as enticing ingredient for them. With mcas glutton nature,apart from grant,they are demanding ksh300,000 per month to fuel the guzzlers in their small representatives wards. The ksh300,000 appetite was conceived by Western Mcas who have no idea of how Webuye Pan Paper Mill and the white elephant Mumias will be resuscitated.
By today,it is probable the threshold of 24 counties will have been achieved and hence,the dragon will be debated in the next levels.
In other developing story,NASA is feeling the heat as it embarks on eating its own political sons and daughters.
The memories of mock swearing in ceremony that was evaded by "Musalia(Wewe Salia),Wetangula(Wewe Tangulia) and Musyoka(Kitatange-aina ya samaki anaye ingiza wenzake hatarini halafu mwenyewe anajitoa hatarini kisiri)" has come to haunt them.
It is longer friendship as dragon championed Baba, has said plainly on their faces to forget their baby cry eti "Baba tushike mikono".
The three have been told they are free to leave Nasa as Baba is dying with ODM but he is planning to resurrect in Jubilee.
Joho is soul searching tactfully as he is humbly requesting Baba to support him yet Baba says he is still able to impregnate "BIBI YA WENYEWE" so,he is not supporting anyone but he will support,himself,him and i to mean him.
The "BIBI YA WENYEWE" pregnancy has had doctors and midwives wondering which sex it is because even ultra sound scanning could not detect any pregnancy presence.
Meanwhile,one "Maasai" is controlling Western region from Kajiado County. This "Maasai" has swallowed a diamond and not willing to mingle with other Westerners!
All in all, after the dragon has been passed and implemented,our normal cries will continue forever;doctors,teachers,pilots,bodabodas,night guards,mad men and women,night runners,charlatans, the sick,the dead,poll bearers and mourners;will all cry forever.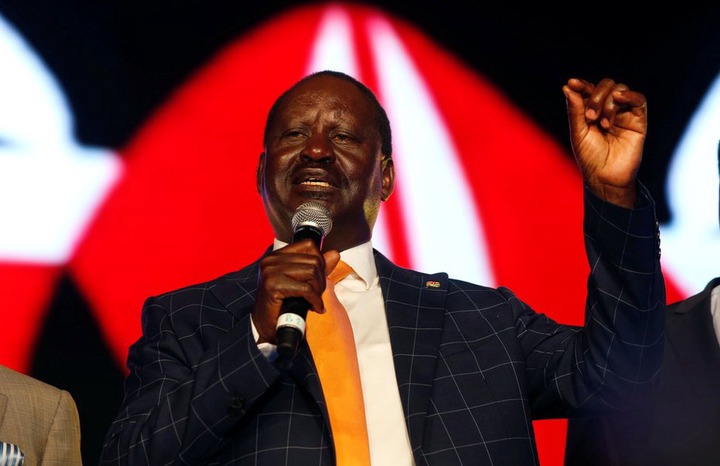 Content created and supplied by: Spothub (via Opera News )