"There is nothing Uhuru has Pursued with as much resolve of controlling his succession." David ndii says. We don't seem to appreciate the damage Uhuru Kenyatta's personalisation and centralisation of power has done to state capacity and performance. The national government is now totally dysfunctional, degraded to Uhuru's level of power.This statement had sparked mixed reaction among Kenyans as others commented as follows.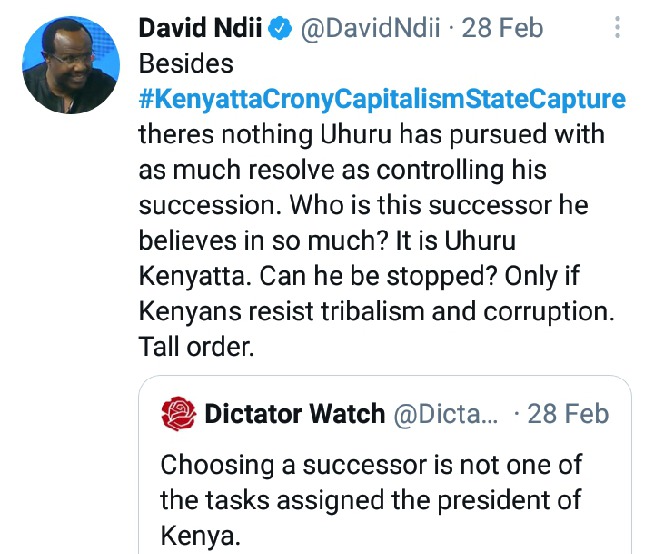 John Githongo: We have been fighting corruption in Kenya for over 20 years. This administration has taken corruption to a whole new level.
Osoro Obwoni says: "The above hashtags demonstrate how Kenya is fastly backtracking. There is nothing going on in Kenya other than trying to survive. We have cursed ourselves. Wacha Kenya iuzwe I get my share."
"You cannot work for or with Uhuru unless you are a wage criminal. You are there to first serve his family interests first , yours and if you feel like it those of the citizens. Everyone needs to come to terms with that"Another Kenyan posted
Content created and supplied by: SammyPumzo&Arocho (via Opera News )