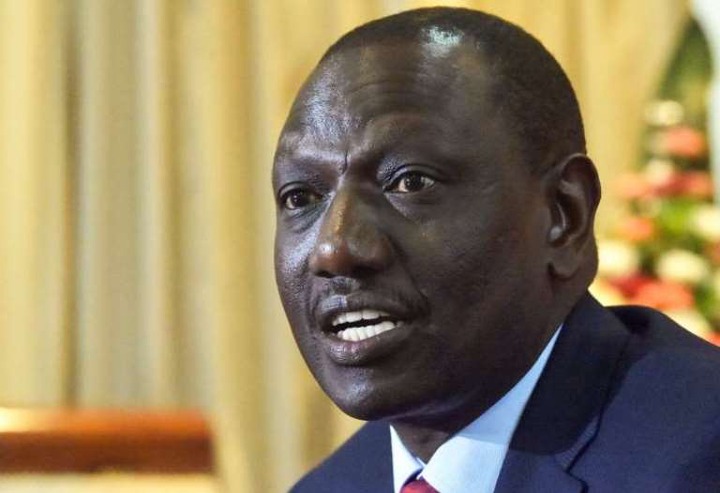 Kenyans have told ODM leader Raila Odinga that he should check on Deputy President William Ruto after many claimed that he suffered humiliation due to BBI.
Kenyans were reacting after Raila raised concern about the rising cases of mental illness in the country as he urged Kenyans to check on each other frequently.
But Kenyans on Twitter (KOT) took Raila's message to another level claiming that Ruto and his Tangatanga brigade might be suffering after being embarrassed following the overwhelming support BBI received as more than 40 counties have passed it.
Ruto and his supporters have been opposing the document claiming they have the numbers to reject BBI but they were humiliated when county assemblies even from DP Ruto's backyard passed the Bill.
Kenyans told Raila to reach out to the deputy president and check if he is ok after allegedly being shocked.
"Ruto was embarrassed recently after BBI was passed, Raila can you please check up on him, the shock is not normal," said John Otis.
"William Ruto might be suffering after the Super Tuesday humiliation, kindly reach out to him," said Lorna Mwende.
"No Tangatanga senior politician has been seen since supper Tuesday. Let's reach out to them too," said Humble Kabach.
"Team Wheelbarrow are presently suffering a mental breakdown after Super Tuesday...you need to reach out to them, please," said Janam Datche.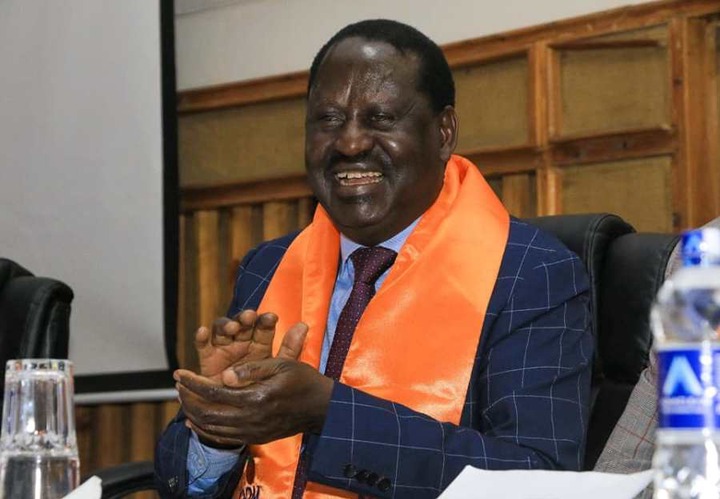 "On the same note Baba, check on DP Ruto. Your happiness might be killing him from the inside," said Anthony Amimo.
"Reach out to hustler boss too, remind him too that you were once his gaffer, he should tone down his rhetoric," said Ayaan Arsalan.
Raila in his message had said, "I'm deeply concerned and alarmed about the reported increase in numbers of our people battling MENTAL ILLNESS. When was the LAST time you checked on your children, friends, colleagues, neighbors, and loved ones? We all need SOMEONE at times...REACH OUT TO SOMEONE TODAY."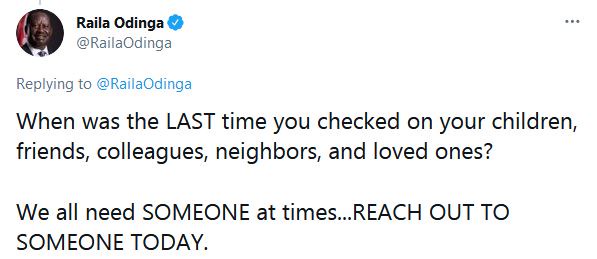 Content created and supplied by: ronaldcharley (via Opera News )