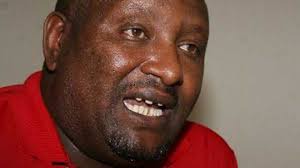 KANU Secretary-General Nick Salat has slammed Deputy President William Ruto over post as he cites a fundraiser mess in Bomet County.
According to Salat's post, he accuses William Ruto for the money convenience in Bomet County after a boda boda fundraiser which took place in Ndanai, Sotik Constituency.
The KANU secretary-General claims that the second in command is now seeking refuge and cover up in Bomet County government as he colludes with Governor Hillary Barchok and Senator Christoper Langat.
He added that the main reason why Ruto has made a second thought is after Sotik Constituency Member of Parliament Hon Dominic Kosgey took to public domain and unmasked the Deputy President following the loss of money.
Further to this, Salat claims that there are plans to credit funds into Bomet County Government which he warns Governor and Senator Langat for illegitimate transactions.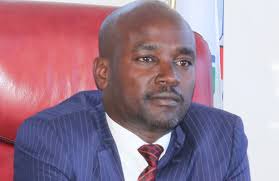 Bomet Governor Dr.Hillary Barchok allegedly colluding with William Ruto to cover fund mess/photo courtesy
"William Ruto is opting to misuse Bomet County Governor Dr.Hillary Barchok after being exposed and unmasked by Sotik Constituency MP Eng.Dominic Koskei. In any case the account will be credited Bomet County senator will be answerable for allowing the illegitimate transactions," posted Salat.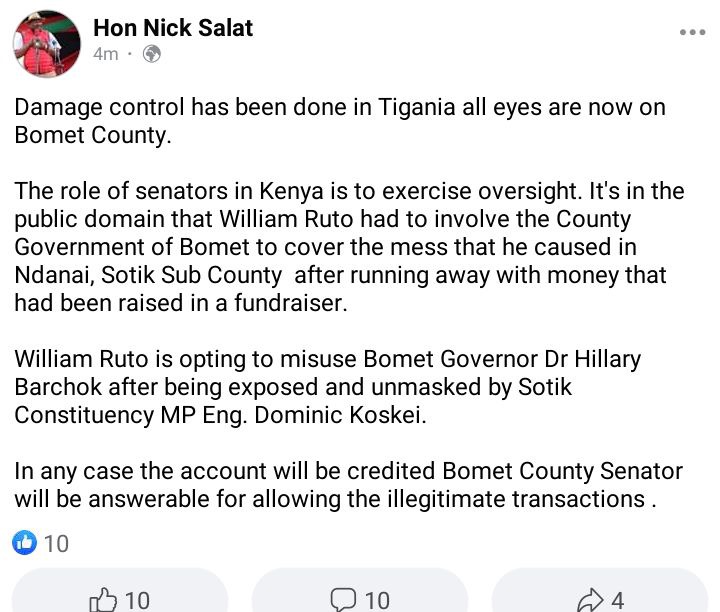 According to the KANU official, Deputy President is trying to use all means to see Ndanai boda boda riders smile after the alleged loss of their raised funds.
Content created and supplied by: GreenKENews (via Opera News )