Lawyer Héctor Cipriano Paredes has sparked controversy in Peru and around the world immediately after "Making love" with one woman while the case continues to be heard via video online.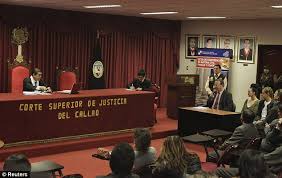 Peru High Court in Session (Courtesy)
 Paredes began removing his clothes and was followed by a woman who was with him and began to do so while the court session was in progress. Video of the incident has been trending on Twitter.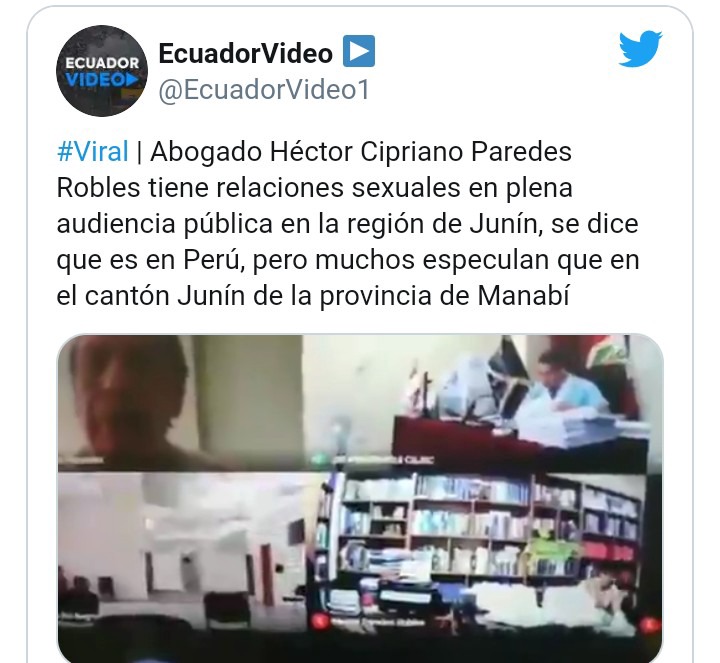 Viral Video of the lawyer (Twitter)
 The incident was witnessed directly by judges, lawyers and some followers of the case.
 Paredes was a defense lawyer for the defendant in a case involving a feared criminal gang in the country.
 Judge John Chachua Torres, who was running the case, immediately adjourned the hearing and said that Paredes had defamed the court.
 After Judge Torres concluded that it was Paredes' camera, he immediately ordered that the lawyer be investigated and suspended from participating in the case.
 "We are witnessing an act of humiliation and it is shown directly here, so the investigative unit wants this lawyer to be investigated immediately," said Torres.
 After the hearing of the case was adjourned. Judge Torres added in a written statement that from now on lawyer Paredes is recognized as a man who has embarrassed the judiciary, his fellow lawyers and the legal profession in general.
 So far attorney Paredes has not released any details after the incident.
 In September, a member of parliament in Argentina resigned immediately after he was seen kissing a woman during a parliamentary session held via video.

Source: BBC
Content created and supplied by: GlobalTV (via Opera News )