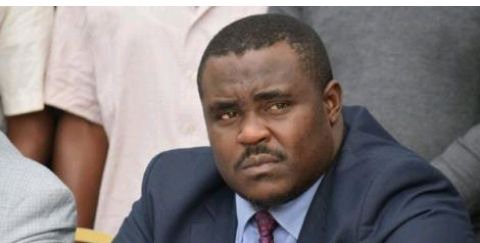 The former deputy minority leader of the senate Cleophas Malala today spoke to the radio presenter Vincent Ateya why he was removed from the senate.
He said that as a politician he had many challenges and its very tough.He said that the seat he was not given but he deserved to get the seat.He said he was representing ANC as the deputy minority leader and James Orengo was the minority leader who was representing ODM.
He said he risked his life when they went to Uhuru Park to sworn in Raila Odinga,and that's why he was given that position and deserverd it.He said the reason why he was removed from the senate the people in ODM were not happy about him leading the Campaign in Matungu by-election.After him leaving them they were angry and they went to the senate and removed him.
Even the case that he is being accused in the court its because of the incident that happened in matungu and many people did not expect that.He said many people were not happy about that and thats why the people in ODM removed him.He said that he is still a young man and God will give him strength and in future he will be the greatest.
Source from radio citizen.
Content created and supplied by: VirginiaAuma (via Opera News )