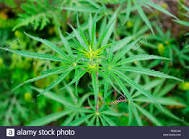 Marijuana legalization has remained to be a very contentious contemporary issue. Marijuana advocates mainly librralists have consistently pressed for the legalization of the drug stating its numerous benefits. However, others mainly the conservatists have retained the view that the drug should remain illegal alleging that legalizing the drug would be tantamount to jeopardizing the youth and generally the entire populous. This is the basis of the contention.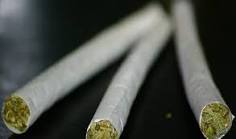 The late Kibra MP Ken Okoth advocated for the legalization of the drug to the extent that he introduced a bill in parliament to seek its legalization. Unfortunately, he passed on before he could see the bill to its end. However, at the time of his death, the bill had already garnered the support of several legislators who even promised to pass the Bill in Ken's honor.
These calls for the legalization were today rejuvenated after Dagoretti South MP John Kiarie called for the legalization of the drug. The MP made the call during the debate on the Crops Bill, 2019 at the National Assembly on today, Thursday.
The MP stated thus,"It is time we stopped being cowards as a house and start looking at crops that will be of benefit to this country.It is, therefore, time we also considered the legalization of marijuana in this country. I am talking about knowing that marijuana is pest resistant.We understand the benefits in the marijuana production value chain, for medicinal and industrial use."
The MP further clarified thatvthe legalization of marijuana should not be misconstrued as calling for recreational use. He rather stated that his move was for the benefit of the country due to the drug's medicinal and industrial value.
What is your take on the legalization of marijuana? Should marijuana be legalized or should it remain illegal? Let me know your thoughts in the comments section and please like and follow.
Content created and supplied by: Alphones (via Opera News )