Sources: Facebook page of Kenya Meteorological Department
The Meteorological department of Kenya has shared the daily weather forecast which will be valid from today 9.00 pm tonight, to tomorrow 7th April 2021. The following is the general outlook. Rains expected over most parts of the country. The Meteorological department said that it is time for harvesting and planting. Remember agricultural products boosts the economy.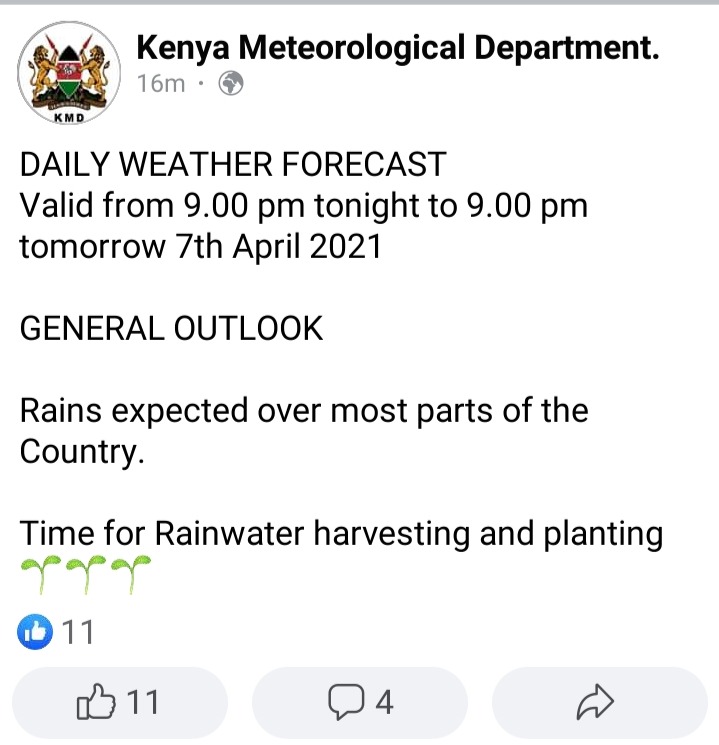 Heavy Rains expected over most parts of the country. Kisii, Kisumu, Kericho and Garissa will receive heavy rains tomorrow both in the morning hours and afternoon. Therefore people who hail from this place need to prepare themselves well with heavy clothes.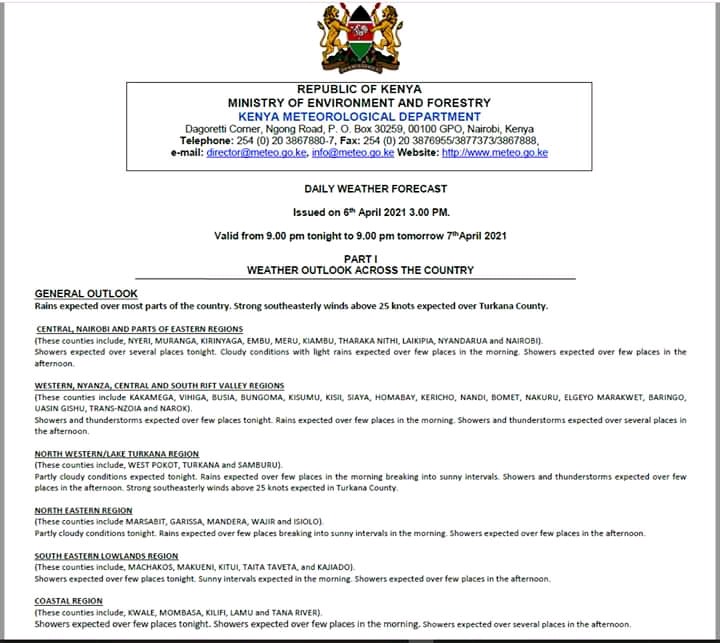 Fellow brothers and sisters make sure you sanitize your hands regularly. Wash your hands regularly with running water and soap. You must always wear face masks more especially when you are with a groups of people. Avoid crowded areas and gatherings for instance church, schools and even market place. This will enable you to minimize the spread of Covid 19.
Comment, share, like and follow for more updates.
Content created and supplied by: Mambaz (via Opera News )