The upcoming 2022 general election is fast approaching and various leaders with interest in different elective seats have began strategizing on how to get votes to those seats.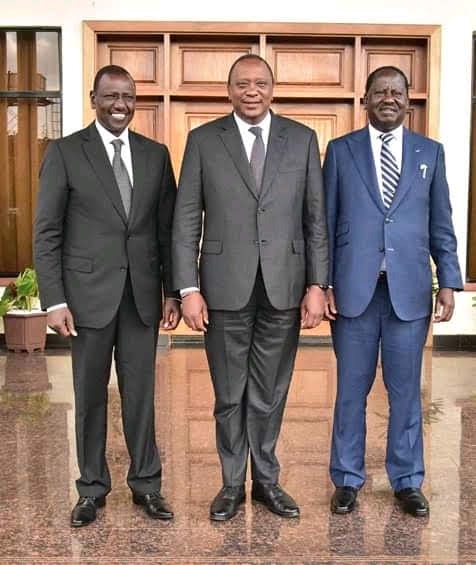 (Photo, Courtesy)
The highly targeted seat with all eyes on is the presidency since President Uhuru Kenyatta will be retiring. Various leaders have shown interest in the presidency including current Deputy President William Ruto among others.
Hon Buzeki Kiprop has taken on Deputy President William Ruto and his wheelbarrow politics, rubbishing Ruto's tactics to ascend to Presidency.
Buzeki has said that instead of giving Kenyans wheelbarrows worth Ksh 5,000, he should give Kenyans fertilizer worth Ksh 5000, to do their farming which will translate into lots of returns.
He has stated that the wheelbarrow politics is a political tactic by Deputy President William Ruto and his allies to manipulate and lie to Kenyans.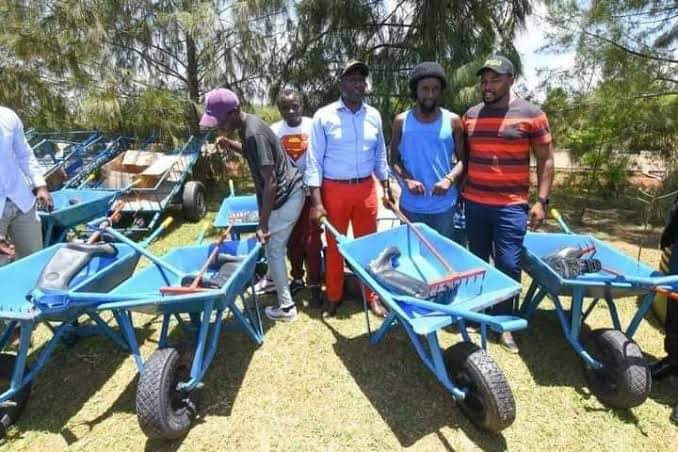 (Photo, Courtesy)
"Kwa nini wengine wanaomba kiti ya Urais ni kama ni lazima na wakikosa ni afadhali hii Kenya iishe? Tunataka kuskia watu wa TangaTanga wakiongea vile tutapata mbolea ya subsidy. Heri upatiwe wheelbarrow ya Ksh 5,000 ama upatiwe mbolea mbili ya Ksh 5,000 ambayo utapandia shamba heka moja na utavuna gunia selasini ya mahindi. Why do you need a wheelbarrow? Kwa hivyo hoyo ni political tactic ya Kudanganya watu," Zedekiah Kiprop Bundotich said.
Buzeki added that Ruto should not go for presidency as if he will not take failure to be elected because other leaders who became presidents if Kenya also tried and failed for sometime like Kibaki, Uhuru and even himself who is still trying.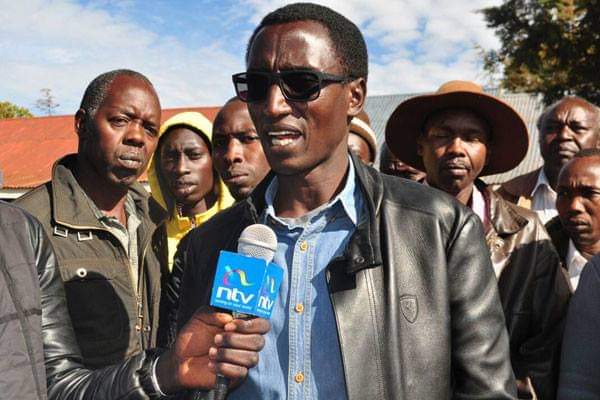 (Photo, Courtesy)
The sentiments by Buzeki have sparked mixed reactions from Kenyans including;
"Ruto think it's his birth right to be Kenya's president in 2022." - Ustadh Awuor
"Kuna jamaa ameforce hii kiti from sijui 1992..,Now imekuwa Ruto ni first time lakini ile kelele mko nayo wuee." - Albie Njeri
"If fighting Ruto earns you a living then why not." - Ki Tur
"Raila ndo amelazimisha all through." - Lichomo Desmond
"Uko stressed n Ruto kweli!" - Edu Njiru
"Politics doesn't require bitterness. He has poor political tactics and he will be will loosing forever." - BK Enock
"Who even takes that guy seriously... He is no one in the rift. William Samoei Ruto is the 5th." - Manuel Choge
https://www.facebook.com/watch/?v=2932070150445980
Content created and supplied by: RTCPress (via Opera News )