Renowned Kenyan Economist David Ndii has caused stir online over his tweet directed to the luo community. Ndii who is not new to controversial discussion didn't shy asking one internet user why it's only the Luo who are called Ihii yet there are other communities in the country that do not practise circumcision.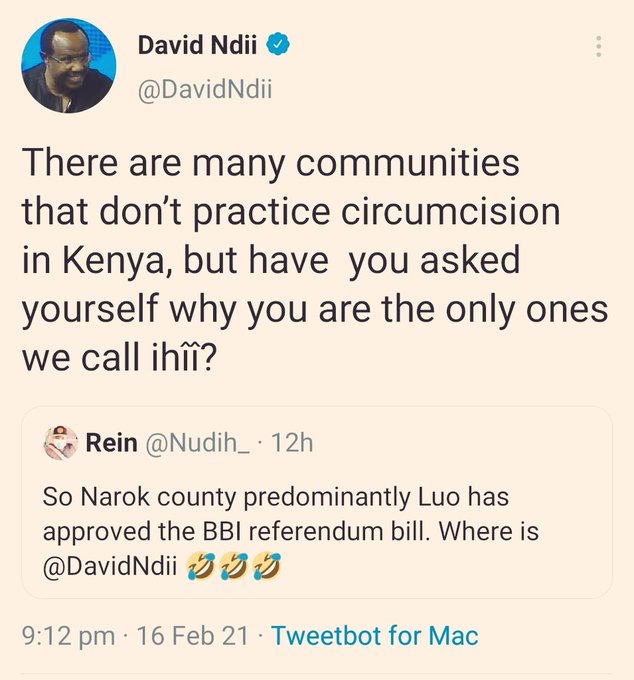 Internet users especially those ailing from the Luo community didn't take it kindly and even some calling him out to apologize. David Ndii was the political strategistist for NASA before the handshake. Since then he has taken every opportunity he finds to hit on the former prime minister Raila Odinga. Ndii for a long time now has not found kind words for President Uhuru Kenyatta or his family.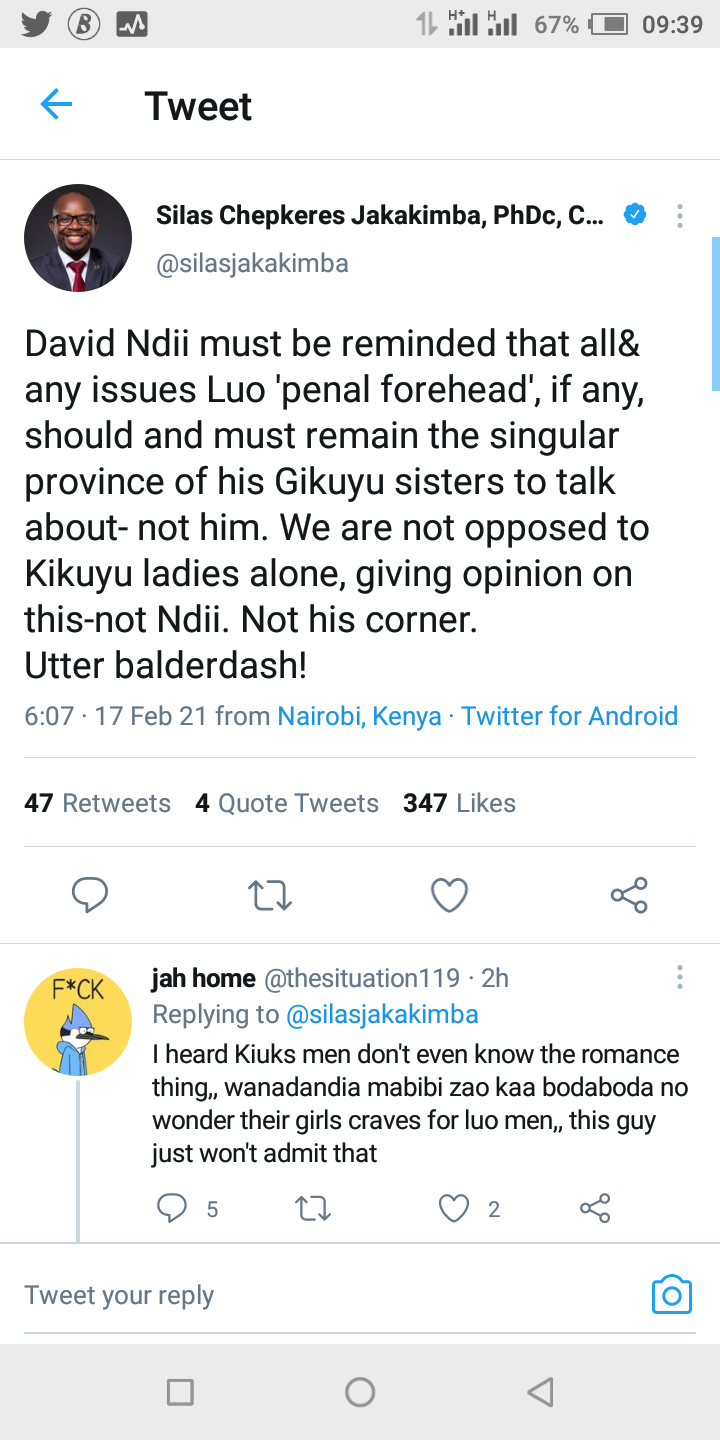 This tweet by Ndii is wrong and hateful to an entire community. Ethnic stereotypes have no place in the struggle to liberate Kenya from bad leadership. I hope Ndii will realise his mistake, delete the offending tweet and apologise.
This is the basest I have witnessed @DavidNdii. It is the lowest he has sunk. I am disappointed that political opinions would leave a globally reputed economist bereft of his dignity to this point. From Ndii, this statement is sad and awful.
Content created and supplied by: Footballvibes (via Opera News )